Why Were You Born, Afterall?
Varsha Singh, also known on social media as Mysterious Varsha, is the only psychic reader and medium who can help you discover your Life Purpose, or the reason you were born. Mysterious Varsha, the founder of the AsTarotscope Life Purpose report, was divinely instructed to establish awareness of life purpose using skills she was downloaded with during a sadhana or dhyanam.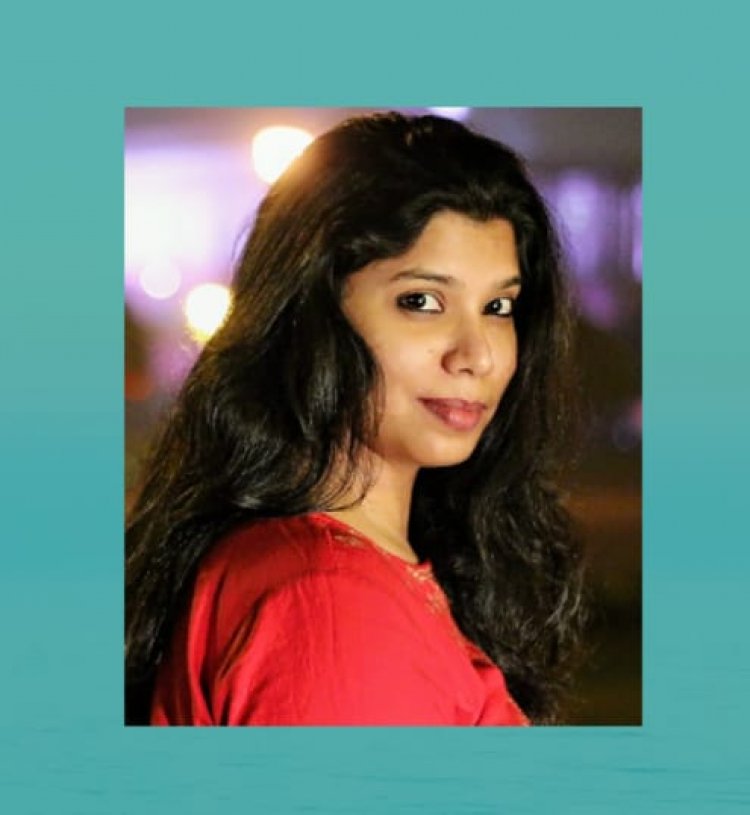 Varsha Singh is of the opinion that the cosmos, or a higher awareness, has the desire to reawaken countless dormant souls so that they might live lives that have both meaning and purpose.
The AsTarotscope Life Purpose Report is a helpful tool for gaining insight into the meaning of a person's birth given their specific circumstances. It is essential to keep in mind that the real reason we were brought into this world was to achieve complete and utter happiness and success in every facet of life, including the materialistic, the physical, the emotional, the cerebral, and the spiritual. In the AsTarotscope Life Purpose Report, written by Varsha Singh, the emphasis is placed on reading the karmic path that one must take in their current life in order to live a life that is fulfilling and that is in accordance with one's soul journey. It also sheds light on a variety of unlearned life lessons that act as a roadblock to one's progression during this lifetime. In general, it discusses all an individual needs to know about the unhealed wounds from a previous life, the healing journey, the fortune storehouse, karmic baggage, blessings, and blocks, as well as the specific method to get healed and get back on track in this lifetime.
Some information regarding the child's soul is already stored in the child's cellular memory at the time of birth. Also, every life that is born on Earth has a reason for going through the many different tests and challenges that it does, and everyone, especially the youngest kid, has a responsibility to learn what, why, when, and where the path is that leads beyond all of that. Varsha Singh gives everyone a stern nudge in the direction of getting their AsTarotscope Life Purpose Report created as soon as possible, just as we all get our horoscopes compiled right after we are born. In the same way, Varsha Singh advises that everyone get their horoscopes compiled. Learning one's Life Purpose "as soon as feasible" can assist a person in recognising obstacles and opportunities along the path to personal development and fulfilment in areas such as love, money, health, serenity, and harmony, among other things. This will assist the individual in overcoming the bad and reduce the likelihood of failures occurring throughout their life.
The AsTarotscope Life Purpose Report is a comprehensive document that runs between seven and eight pages long and requires four days to compile. It covers various "SECRET" aspects of one's life, such as the do's and don'ts in this lifetime, the soul journey for which the person is born again and again, the karmic paths in this lifetime, the karmic debts and the past wounds that can prevent one from identifying the life purpose or getting to know why a certain pattern is repeating in his or her life. As was mentioned earlier, it covers various "SECRET" aspects of one's life, such as
At the very conclusion of the AsTarotscope Life Purpose report that will be compiled by Varsha Singh, there will be an exclusive collection of psychically channelled messages. These messages and solutions are helpful in resolving problems that can occur while attempting to adhere to the recommendations provided in the report.
Under the brand name Mysterious Varsha, along with Psychic Reading sessions, which involve answering all kinds of questions regarding money, health, property, love, marriage, etc., Varsha Singh invented a completely new way to analyse one's soul journey with the AsTarotscope Life Purpose report. These sessions are offered in addition to Psychic Reading sessions. It solves deeper level questions. It includes analysing a person's soul-purpose, karmic patterns, soul gifts, careers to choose from, sources of fortune accumulation, fate — defining important decisions, and previous lifetimes' unavoidable truth due to which a person may be stuck in relationship, financial, or health-related matters. Therefore, it functions as a ROAD MAP of what one must give up in order to achieve internal balance and what one must work for in order to alter the course of one's destiny. Using the AsTarotscope Life Purpose Analysis, it is much simpler to make decisions concerning the many different obstacles that life presents, such as which one should be accepted in its current state and which one must be fought in order to transform life.
The AsTarotscope Life Purpose Report does not deal with reading the planetary motions, such as sun signs, moon signs, or rashis, lagna, etc., like Astrology does. Instead, it focuses on interpreting the Tarot cards themselves. Instead, it is calculated according to the magnitude of the constellation in the sky at the moment of a person's birth. It has been demonstrated via scientific research that our universe is always expanding and that it maintains a dynamic equilibrium between the processes of creation and destruction. In astrology, the horoscopes are constructed using an average measurement of the size of our constellation. This resulted in significant alterations to the locations of the planets. Therefore, you would have realised that the majority of horoscopes do not correspond to an individual's life journey; alternatively, the prophecies do not come true. It's not that your astrologer is unreliable; rather, the horoscope that serves as the foundation for their analysis is inaccurate. However, firstly, this problem is not present in astrology tarotscope reading, and secondly, it includes entirely distinct regions, such as the positioning of stars, numerous black spots, asteroids, and other topics that are not even covered in astrology. The fact that your birth information is required in both astrology and the AsTarotscope Life Purpose Reading is the only thing that the two practises have in common.
If this strikes a chord with you and you are interested in gaining a broader perspective on life, breaking through any restricting habits, and discovering the many hidden aspects of your existence, then you should schedule a life purpose reading with AsTarotscope right away. WHY DO YOU STILL WISH TO REMAIN IN THE DARK when the divine is prepared to shower you with its love and light? Your ongoing life can benefit from Varsha Singh's ability to add extra "LIFE." Connect with her on Instagram at "www.instagram.com/mysteriousvarsha/" to discover how amazing you are and to delve into the life's most profound experience with the use of the AsTarotscope life purpose report.
Varsha Singh, also known as Mysterious Varsha, has been working as a psychic reader and healer for almost a decade at this point. She has a wide network of clients in India and serves customers all over the world, including in Canada, Singapore, Hong Kong, London, Malaysia, the United States of America, Spain, and Dubai. You will be able to gain insight into your life and make the changes necessary to live the life you have always dreamed of with the assistance of Varsha Singh's psychic ability. The platform of Mysterious Varsha is the best for you to receive simple manifestation techniques, develop an abundance mindset, and boost psychic powers if you are eager to know the reality of your life, bring harmony to your relationships, improve your financial and health-related conditions, and discover your career path. If you are eager to do any of these things, then the platform of Mysterious Varsha is the best for you.
Mysterious Varsha offers a wide variety of online courses, including Mindfulness and Creative Sound Healing, Aura Energising and 5th Dimensional Healing, Runes reading, Lenormand Card Reading, Pendulum Healing Course, and many more. In addition to that, Varsha Singh is the creator of the Symbol Augury Card, which is the world's first ever Oracle card based on ancient symbols.
To know more, connect at www.instagram.com/mysteriousvarsha/
What's Your Reaction?