How to get featured on Forbes? Startup Story & Founder story
Entrepreneurs aspire to be published their stories in prestigious publications such as Forbes India, Entrepreneur Magazine, Business Insider, Techcrunch. Here's what you need to do in order to obtain the golden ticket to fame. Forbes magazine is one of the most visited websites in the world for startup and business news. Every year Forbes India comes out with its annual list of the best young achievers as 30 under 30 issues. Read some inspiring stories of the best 40 under 40 entrepreneurs in Indian businesses they've built at FORTUNE INDIA.
Many entrepreneurs aspire to be published their stories in prestigious publications such as Forbes India, Entrepreneur Magazine, Business Insider, Techcrunch to get coverage and visibility are two of the most critical requirements. It's a fantastic way to get the word out about your business and boost brand awareness. On a daily basis, these publications receive a large number of requests and entrants; according to reviewers most of them, aren't worth their time, but a select few do. Here's what I believe you should do in order to obtain the golden ticket to fame.
Forbes magazine is a media company and a publication that has been around for almost a century. It is now one of the most visited websites in the world for startup and business news, in addition to being a powerhouse of the paper media business It gets over 100 million visitors every month, so if you want to get published in Forbes and other major publications, you should put everything on hold and pay attention. This is the proper procedure.
Key Elements to Get Featured in Forbes
You may improve your chances of being included in Forbes by properly preparing your story topic and overall pitch.
The Topic
To begin, decide on a general topic for your pitch. There are certain things in which you want to be known as an authority as an entrepreneur. Decide on a topic for your paper.
Your story idea
When coming up with a wonderful story, keep these three things in mind. Make a timely story suggestion. Others will value you if you value them. Possess the ability to surprise or shock. At least one of these elements must be present for a tale idea to be successful.
The Pitch
You can offer your pitch a distinctive approach that doesn't feel like a copy/paste outreach with a little effort. In two to three sentences, describe yourself and emphasize your credibility. The more meat you can supply and the easier it is for someone to choose your story concept, the more likely you are to be featured.
Here is some of the honorable mention of the Forbes world wider issue
Forbes 30 under 30 issues
A wake-up call for cynics who believe they've seen everything. The young, innovative, and fearless minds on this year's list are confirmation that the future will be new, interesting, and fundamentally different. These entrepreneurs are making hit songs that drive our daily playlists, teaching viruses to fight cancer, building technologies to help astronauts breathe on Mars, and teaching viruses to fight cancer. And they are only a few examples. We reviewed over 15,000 nominees using our expert network, strong reporting, rigorous vetting, and the wisdom of the world's greatest investors and entrepreneurs. The end result: 600 revolutionaries in 20 industries who are transforming the way business and society are done.
Forbes 40 under 40 issues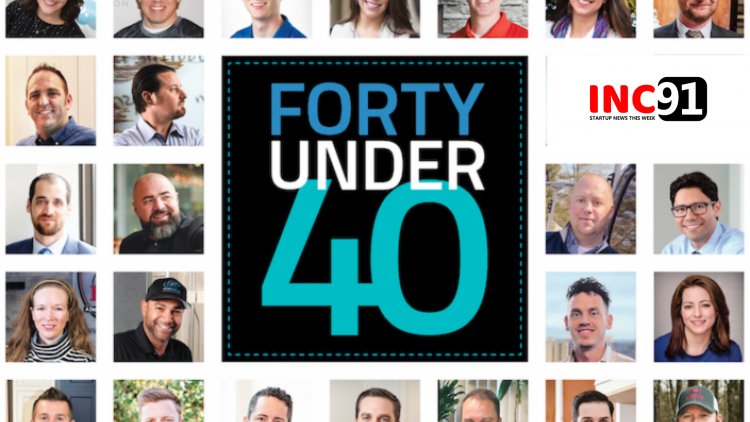 Read some inspiring stories of the best 40 under 40 entrepreneurs in Indian businesses they've built at FORTUNE INDIA.
Fortune magazine's 40 Under 40 is a list of the year's most prominent young leaders, according to the publication. The list has gone through two stages: From 1999 to 2003, it was solely a numerical ranking of wealth, reflecting the first dot com boom.
The majority of the list's participants are tech industry professionals.
Forbes "The Next 1000"
The Next 1000 will include entrepreneurs from various walks of life and industries, with the goal of highlighting underrepresented groups at a large scale. They are living proof that American enterprise is tenacious, energetic, and ever-evolving. Spotlight intrepid entrepreneurs on their way to success to get into Forbes The Next 1000 list will celebrate stalwart sole proprietors,
The Forbes 400
The Definitive Ranking of the Wealthiest Americans 400 richest the worth a record $3.2 trillion, up to $240 billion from a year ago, aided by a stock market that has defied the virus. A new generation of entrepreneurs emerges every year, disrupting and creating new company categories. The founders of very valued firms Twitter, Groupon, and Dropbox are among the innovators on the Forbes 400 list, as are the up-and-comers most likely to make it into the ranks of the list. The Future 400 demonstrates that the Rich List is as dynamic as ever.
Quick guide for guest bloggers reaching out to Forbes websites:
Read the guidelines carefully and adhere to them scrupulously
Browse each website and identify the themes about which you are aware. Ensure that your pitch does not overlap with existing content, since this will result in it becoming repetitious.
If the outlet wants to see headlines first, pitch 3-4 titles with a summary of what you intend to cover.
Write a well-researched post that is free of spelling and punctuation errors.
Make sure your post follows the blog's overall model, such as how headlines are structured, whether it requires several images (or none), and so on.
Include a brief, but detailed, description of your project.
Some observations on how the media choose its profile subjects.
Editors read a lot
An interesting news article or feature in one publication will almost always result in a rush of publicity in other publications. The story is covered by major periodicals.
Journalists looking for new story ideas
Journalists always chat with intriguing people in order to come up with new story ideas. Perhaps 5% to 10% of their suggestions are good, but that isn't always the case.
Journalists ponder what's going on.
Regular story meetings are held by most publications, where writers and editors discuss current events, trends, hunches, and other topics. The idea is to think of new methods to write about what's going on.
Journalists get pitched a lot
Journalists are frequently approached with opportunities, but they often decline. Occasionally, however, a good storyline emerges as a result of a pitch.
Do fascinating things if you want to be covered. Either do them exceptionally well or spectacularly poorly. Make an effort to become well-known among the types of people who speak with journalists. If you want to hire public relations, do so, but don't expect miracles.
Lazy Tips: How to get featured in Forbes India
Frequently, entrepreneurs are asked how they can get their company featured in Forbes. Being featured on Forbes still stands out in all circles before you go out hunting for a Forbes writer, you must first create yourself. At the same time, be intriguing, engaging, and compelling.
Find Forbes Contributors
You can find Forbes writers on a variety of venues; you just have to be strategic about it. LinkedIn is a fantastic way to connect with them and interact with them, but Twitter is much better.
Before pitching you have to build a relationship with the Writer
Prepare to leave comments on their postings and engage in conversations that aren't necessarily related to the pitch. Develop relationships with content creators in smaller publications and get your ideas out in their publications.
Make Sure You Get Your Pitch Right
You must be certain that what you are publishing is something they want to read. PR agencies and entrepreneurs who want to receive coverage pitch Forbes authors all the time. Make your pitch concise and to the point. Your pitch will not be read if it contains too many links, attachments, or is too long.
_____

⌈

⌈
Also, Read
⌉

⌉

______
Takeouts
A Forbes feature is a full page dedicated to you or your business, whereas a mention is a paragraph. Both places have one or more hyperlinks; however, backlinks might be added without ever mentioning or highlighting that domain. Also, a backlink can be offered in a black-hat manner, such as through the use of a 301 redirect, so be cautious.
Now that we've learned about the many types of Forbes placements available, we can move on to the tactics you can take to secure one. You can reach us anytime at hello@inc91.com or simply just log in to inc91.com with your email id. For more info call us at +91-9582606707
What's Your Reaction?