How PR can help your Business : its Effectiveness and Importance in the Growth of your Business
Every entrepreneur has heard of PR, but they often fail to understand its importance. Here is a complete knowledge of public relations and how it works for your business or startup. You will get to understand how effective public relations can help in the growth of your company.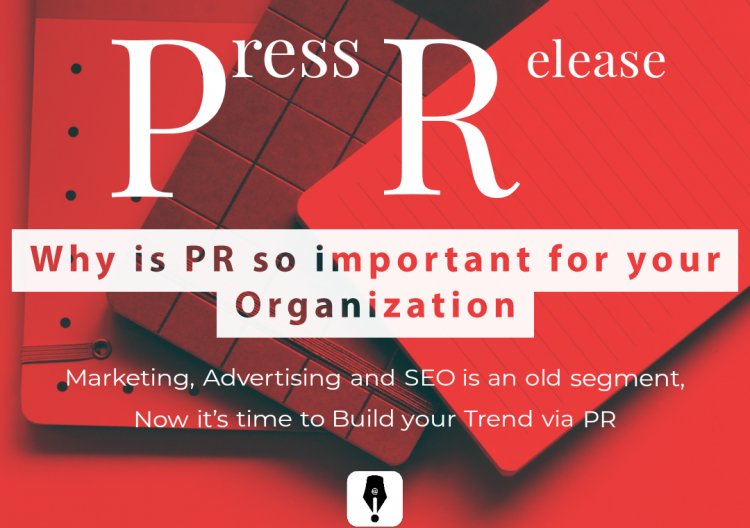 What is PR?
PR is public relations, an important component of your business, that builds a positive relationship between your business and the public, which is your potential clientele.
Why is PR important?
If you are an entrepreneur, then you must have heard about public relations. It is important to build communication between your business and the public so that a perception of your business is created in the minds of the public. It will further help to boost the reputation of your business, thereby creating your own brand.
Why Public relations is good for small businesses and startups:
Early and mid-stage company owners often fail to realise why they should spend their limited budget on public relations. If you are a growing startup trying to attract more clients or investors, then PR will be more helpful to you than advertising or just relying on word-of-mouth. Any successful businessman knows how PR plays a key role in building the brand of their company.
Bill Gates once said, "If I was down to my last dollar, I would spend it on PR."
What is the importance of public relations?
1. Recognize how to distinguish yourself from the competition:
As a company, whatever goods or services you are providing, however unique they may be, some other companies are providing similar services and goods as well. Here, PR increases your visibility within the public and creates a positive image of your company, thus keeping you way ahead of your competitors.
2.

Begin to build your own brand:

A brand cannot just be bought or created with money. It is intangible and it is to be created gradually. People often associate a product directly with the brand. By making it a brand, PR can help give your product its own personality, which will help it stand out in the market.
3. Creating a targeted outreach strategy for prospective clients:
A PR agency would create targeted articles using their SEO skills along with proper market research about consumer behaviour. This will help to connect your brand with potential consumers. PR will work in the background, increasing your market reach while you can just focus on the business aspect and the growth of your company.
4.
Know

how to build credibility for your brand

:

When a company advertises itself, its claims are less likely to be believed by the consumers. Alternatively, if a third party talks about the company, it creates credibility for your company, which increases the trust of the public in your brand. A PR agency knows the right publication for your product and can choose the right channel that would lead to the growth of your company.
5. Handle a public relations crisis effectively:
As word-of-mouth marketing is a critical and important aspect in the early days of a brand, a negative consumer experience or bad feedback can become a big hurdle if not tackled carefully. A PR agency will help in this crisis mitigation and save the company from having any bad reviews.
The benefits of public relations for your business or startup
1. The targeted approach taken by the PR will help to garner more traffic to your business and you will see a greater conversion ratio of your leads.
2. Effective PR is bound to increase your sales, thus increasing your profit and helping with the growth of your business.
3. As the visibility and brand of your company grow, new talents will be willing to join your company, and effective human capital will further enhance the performance of your company.
4. If your company is looking for funding, then a strong public relations would help you attract investors and take your business to success.
5. If your company is looking to be acquired by a bigger firm, then having good Public Relations will make your company more attractive to potential acquirers. Moreover, having good public relations will increase the valuation of your company.
Takeaway
As a result, public relations must be approached pro-actively rather than reacting to a crisis. Putting in continuous effort into building good public relations, keeping track of the changing consumer market, and continuously engaging with the audience will help your business in the long term.
We at Inc 91 offer you a complete PR solution. We will stay with your company and build effective PR and help with branding that will help you in making your business an entrepreneurial success.
To know more about how Inc91 can help you with Public Relations, check out: How to feature your startup story with Inc91
To work on your PR strategy, contact Inc91 here.
What's Your Reaction?