Umang Gupta: How the internet can be life-changing
In today's time, what if I tell you someone got a golden opportunity from scratch. Maybe the notification popping on your phone right now is the chance you always wanted, so never miss any chances to learn and explore new things.This is a story of a 15-year old school going boy who was mocked by his teacher that he could do nothing in his life has made a lifestyle for himself. Isn't it a perfect success story?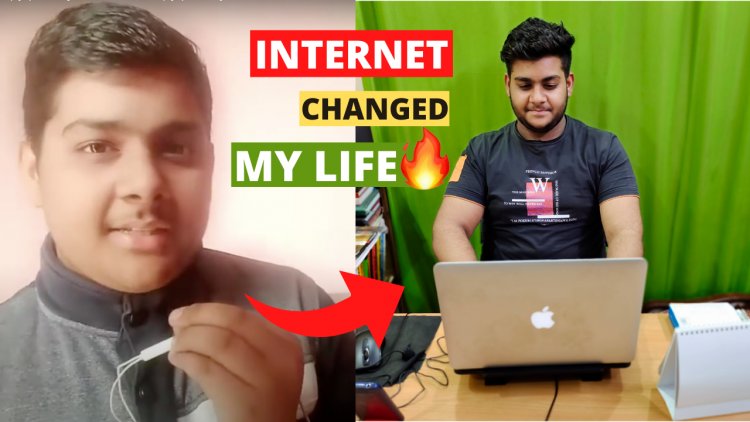 Umang Gupta is a 17-year-old digital entrepreneur and display advertiser in social media advertising. He has been providing online teaching for creating an online advertisement. Umang started his career by learning from a YouTube video about making money through online mode. This made him curious about what other universes he can explore. So he started researching, and one day he found a learning program about Facebook ads. Only in a short period, he made his first advertisement costing just rupees 50. Now he creates advertisements costing three lakhs and earns around ten lakhs by selling digital products and creating students with the same opportunities. This has helped him to pay for his expenses rather than depending on others. While being in school, this 17-year old boy bought a MacBook Air and iPhone 11 on his own. It has worked as a money-making machine for younger age groups.
He provides online webinars to students who want to learn about Facebook advertisements. Along with assisting students he also helps small businesses to grow with his impeccable skills. It includes a detailed description of how to create digital advertisements, how to sell ads, and what should be concluded in an accurate and precise ad. For example, you need to increase the reach of the content to attract your target audience, raise brand awareness. For the same reason, promote your page by creating a perfect advertisement. Making the proper advertisement in the given budget according to the customer's needs is difficult. It should be done by professionals or someone who has detailed knowledge about the process and is a reliable source. He has also started a program FB Insta Ads Mastery where he is training students in the digital aspect and there have been several success stories and he has transformed the lives of so many people.
Facebook ads are a way of promoting your business and product online where thousands of people can interact with the post and messages and contact you if they are interested. Facebook is a popular app that 2.4 billion users use. So engaging with the target audience efficiently. It lets you know about audience response and which post offers unique views.
Video advertisements are more effective as more users prefer watching a video as it is time-saving and more accessible than reading. It targets audiences based on their location, gender, and workplace. The texts regarding advertisements should have visibility, clarity, and the right amount of information. Facebook gives exposure to the business in the international market. You can adjust Facebook advertisements if the results are not getting a response, or you think you can make some changes to improve the quality of advertisements.
Umang Gupta is an advertisement creator who creates the perfect, precise, and up-to-the-marked advertisement about the product. The advertisement should be eye-catching. The use of pictures and video will make it attractive for the readers. It should be able to suggest why the product is valuable, and it should impact the reader. Just like Umang, you can also create a way of earning by learning and applying the knowledge. A professional like him can create a market for your products or services by using his creative and technical skills to attract consumers. A thinker that uses his assets in a way that they increase. He can use this distinctive thinking for creating a market where people are aware of your brand and are retargeted by the advertisements. Also, you get a chance to explore your product, like its benefits, uses, and uniqueness that makes it stand out from the similar products from other brands. Mentioning the advertising maker about the speciality of the product and accurate information helps the consumer bring the best in your product. He grabbed the opportunity and now providing such an opportunity to students of young age and his clients a piece of work that will lead them to abundance and brand reputation.
Connect with Umang On Instagram - @AkaUmangGupta
What's Your Reaction?