Trigger Digital, a digital marketing business, is establishing new benchmarks for brand penetration.
Digital marketing is now the industry with the highest rate of expansion. It is being bolstered by technological progress. Less expensive internet costs and widely accessible equipment and technology are making it feasible to reach the rural community as well. Seldom will you see a firm that has a digital presence or is not engaged on social media.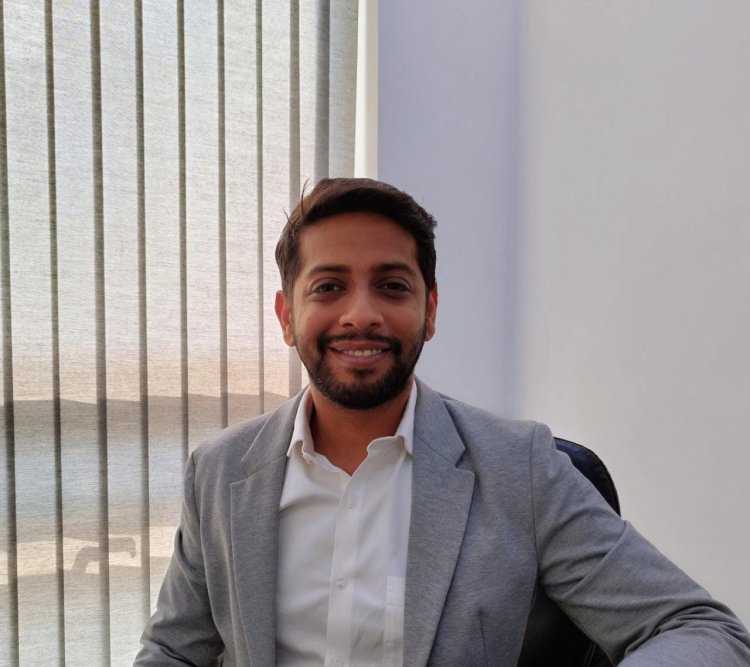 The power of digital marketing has grown to the point where it is impossible to compete successfully if your business is not online. Individuals want to have experiences at their own pace and at their own time. They just do not have the time to come to your store and make the purchases that they desire. This is made possible by digital marketing, which puts everything the client needs right in the palm of their hand in record speed. As a result of the rise in demand, an increasing number of digital marketing organisations have been focusing their efforts on bringing offline businesses online.
Trigger Digital has established a strong reputation in this industry because to the fact that it offers services at competitive prices. In the year 2020, this endeavour was initiated by Kamal Chugh in the city of Gurugram. His team of seasoned and skilled professionals is providing their customers with the professional touch. The objective of Kamal's project was to provide digital material (graphics, films, animation, and websites) for Indian businesses that had no to a minimal amount of existing internet presence.
During the course of his career in advertising, Kamal has accumulated more than seven years of experience. He was well knowledgeable about the business and all of its nuances. Because of his outstanding work, he had earned a positive reputation. Because of this, he decided to launch his own business and build a brand for himself. Hence, in the year 2020, he established his digital marketing agency known as Trigger Digital. This was initiated in order to provide digital exposure to a large number of businesses in the hopes that they will see significant growth in both revenue and reputation.
Kamal's original idea was to provide a comprehensive answer to every demand in the field of digital marketing under a single roof. Creativity is an essential quality in this line of work. Thus, Kamal want to have complete freedom in terms of his creative output and to quicken the pace of the internet presence. This served as a driving force behind the decision to launch the independent firm. He aspires to achieve excellence in every aspect. In addition to this, he is hard at work putting everything into motion. Because of this, his clientele came to like his work and return to him on a regular basis. In the same manner, word-of-mouth has been playing a significant part in contributing to his rising fame.
Trigger Digital treats each and every project with the utmost importance and never, ever skimps on quality. They define their products in accordance with the requirements of the customers, such as
Social media marketing- marketing the brands through social media channels thus penetrating it in 21st century's style of marketing.

Brand building - building a solid brand for a business to attract inbound eads

Video production - videos are going to be the future of this century's marketing to pull customers

Website building - websites are the must for any business in order to showcase their work and operation
This list continues on and will be segmented in accordance with the individualised requirements of the customers.
The company Trigger Digital operates based on the principle of putting the client and digital technology first. This enables them to produce bespoke solutions by knowing the whole requirements of a customer, which in turn brings them a guaranteed advantage for their company. The fact that they devise answers that cause particular events to occur in the actual world is inferred from their very name, which makes it quite evident that this is the case.
Their results up to this point speak volumes about the quality of their labour. In this short amount of time, Kamal has guided his team to achieve remarkable success, producing over 500 videos and 100 websites, among other things. They have enhanced the internet presence of many different businesses and have successfully created two direct-to-consumer brands, both of which have contributed to his enormous renown.
Trigger Digital has been making efforts to provide more for its customers than is now expected of them. They never stop trying to outdo themselves in order to wow their customers. The digital marketing space is like a vast ocean. It has extremely high restrictions, and you will need to constantly working in order to overcome new boundaries on a regular basis. Trigger Digital is striving in this manner to become not just the finest digital marketing firm in Gurugram but also the top digital marketing agency in India.
What's Your Reaction?