3 International Entrepreneurs at one place; E-Summit'22 by E-Cell NIT Bhopal
Until now we have conducted events like Business Plan Competition, Stock And Crypto Trading Simulation, Startup Expo, Content Creation Conclave, Hackathon and IPL Auction Simulation and now we are ending the mega fest E-Summit with keynote sessions and a comedy show.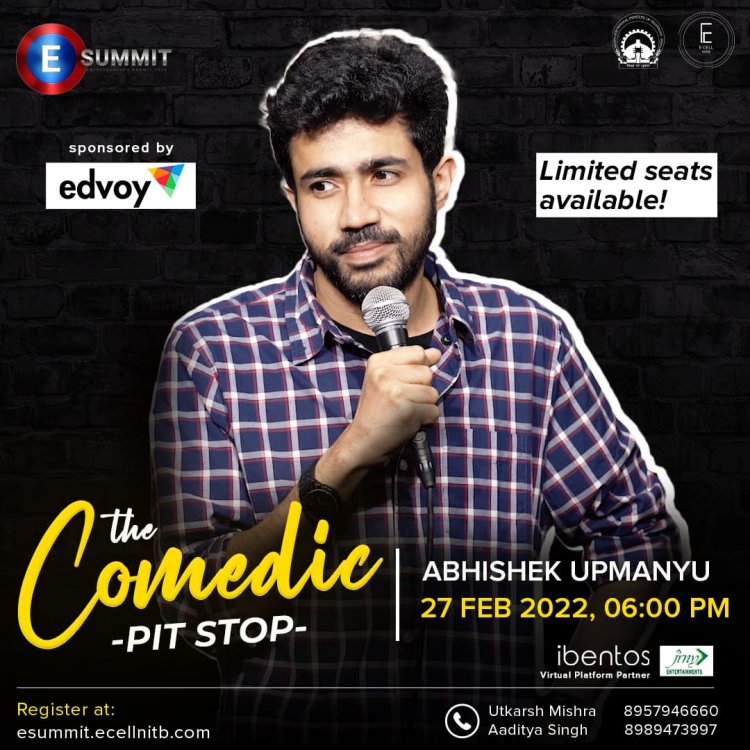 Team Entrepreneurship Cell, Maulana Azad National Institute of Technology (E-Cell MANIT) Bhopal is organising a grand closing ceremony to the three month long online festivities E-Summit 2022.
On February 26 and 27, 2022 world renowned speakers are joining online to share their experiences and expertise.
Zev Siegel, Co founder, Starbucks; Metteo Rizzi, Co founder, FTS Group and Greg S Reid, Global Entrepreneur of the Year; will join on February 26, 2022 to have a first ever and one of its kind live interaction with the Indian audience.
The event will end with a light hearted live comedy show by Abhishek Upmanyu on February 27, 2022.
The comedy event is being supported by Edvoy and E-Summit is being conducted on virtual 3D platform facilitated by ibentos: India's Leading Virtual Event Platform. ibentos is an Event Technology company that has extensive experience in working closely with Event Organisers across the globe. Being the pioneers of Event Technology in India, ibentos has been pivotal in helping the Event Industry in India take a big technological leap.
Interested budding entrepreneurs and students can register at E-Cell MANIT's website
Click Here to Read
What's Your Reaction?