Travelwisesr Holidays, the first AI-powered travel and holiday booking platform, gets you from desire to decision in minutes. - Subhashish Roy
This business mogul, performance facilitator, coach, and avid explorer all got their starts with a same idea. Realizing that everyone of us has been given the incredible gift of a human birth and that this is our one and only chance at life. He had pondered this subject many times throughout the years. "To what end am I living? Is the plan to put in your time at school, at job, and with your family, and then to just disappear one day? ".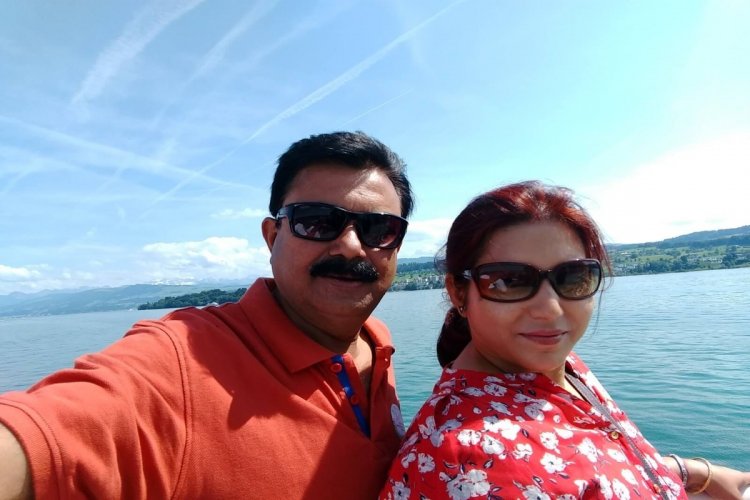 The answer was an emphatic "NO" each and every time. He had aspirations of accomplishing much more. He desired to see the world, learn about and immerse himself in a variety of cultures, gain an appreciation for their ingrained customs, and converse with people from all walks of life, both in his home country and elsewhere, in order to find out what motivates them and what sustains them. He longed to explore a great deal more of this wonderful environment.
And he desired to be a writer so that he could share his adventures with people who had a passion for reading and travelling. And with his one-of-a-kind way of delivering stories, he hoped to give them an immersive experience of what it's like to celebrate a holiday. Therefore, he took action one evening, and the following morning, he launched this blog under the name "Travels with passion." And Subhashish Roy, in order to better serve his fans all around the world, has taken the pen name "Travelwisesr." And the dream began to take form.
The fact that the blog is self-hosted and entirely self-designed through his day-to-day learning in an entirely new field is one of the things that makes him the happiest. Another thing that makes him happy is the fact that the blog has acquired thousands of devoted followers from all over the world in its four years of existence.
His dream continued on beyond that point. The next step was to concentrate on developing a platform for people who have a passion for travel and want to be able to plan their own low-cost vacations without having to rely on travel agencies and the expensive pre-designed vacation packages that they offer. Because of this, "Travelwisesr Holidays" was established on August 15th, four months ago, with the intention of assisting travellers in the process of planning their own family vacations.
Travelwisesr Holidays is the world's first artificial intelligence (AI)-powered new age travel and holiday booking website, and it can help you go from wanting something to actually doing it in a matter of minutes. In addition to allowing you to book your flights, hotels, transfers, excursions, and inter-city travel in India, it also has three more distinct advantages. We offer multicity packages, destination comparisons, and suggestions for trips based on various budgets. All of this in order to assist you in putting together instant vacation packages anywhere in the world while staying within your financial means.
Regarding Travelwisesr.com
A country boy who was born in Bodh Gaya, the birthplace of Buddha, he received his Master of Science and Master of Business Administration degrees from BITS Pilani, one of the most prestigious educational institutions in India. He had a prosperous career that spanned over 29 years, during which he held responsibilities in Middle, Senior, and Top Management in Indian and multinational corporations. However, one morning he decided to give it all up in order to pursue his goals. He currently divides his time between travelling, blogging, and managing his new business, Travelwisesr Holidays, as well as conducting management development and behavioural training programmes for large corporate enterprises.
You can Follow blog "Travels With Passion"
And Book your travels & holidays on "Travelwisesr Holidays" website
What's Your Reaction?