VDJ Royal - A Talented Mashup Master
A disc jockey, more commonly abbreviated as DJ, is a person who plays recorded music for an audience. Mixers are also used to pre-listen to sources of recorded music in headphones and adjust upcoming tracks to mix with current ones playing music. The DJs main aim is to engage and entertain their audience. They do that by selecting tracks they think will fit the mood of the crowd. The target is to keep the music flow going and the crowd dancing for their entire set. They do this by mixing tracks together to create a seemingly endless blend. Today we gonna know more about a DJ who makes amazing and soothing mashups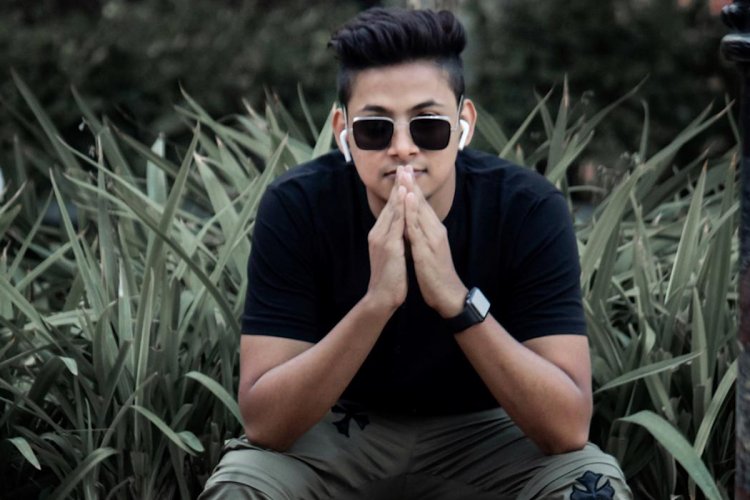 VDJ Royal is a 24-years-old young and passionate DJ and a renowned Music Producer from Delhi. VDJ makes mashups and remixes & also compose music for original songs. Many of his remixes have been featured in Radio Mirchi's Chowk Club Mirchi, which were well-liked by the youth. After all of this, he also wants to open his own Production House in Delhi. Vdj started his very own channel in 2017 back then in College. He has done his graduation from Shivaji College Delhi University in the stream, English Hons. Very soon he's going to come out with his own song written. His dream is to compose and release songs in Bollywood. He is a verified artist on a Swedish audio streaming and media services provider Spotify.
Vdj never had any idea about his unexpected growth and development. But it is always said "When you have a dream, you've got to grab it and never let go" He didn't have thought that people would like his own produced music. There is an old saying that "Where There is a Will, There is a Way"; when Vdj created his channel his target was to get 1000 views on the video. As he says that in the early times of his startup he didn't get any success and then he realised that he was doing the same thing, everyone, else is doing. And then this notion shook and struck him hard.
He implemented the concept of mashing up and remixing the songs by his own talent. Vdj started with mixing English and Hindi songs. He named his concept of remixing the songs as 'Holly Bolly Mashup'. And then his video rose to get views in millions. And his one video reached a huge crowd and got 50 Million views. And after this one video, everything flipped like a spin wheel. Vdj started getting events in advance. He had worked with Mikka Singh, Urvashi Rautela & many more Bollywood stars. He had also worked with Sukhbir Singh as a Dj recently.
Today his channel is having a huge fan following of 1.4 million subscribers on youtube and 300 million+ viewership.
Connect him at:
Instagram - https://www.instagram.com/vdj_royal/?hl=en
Facebook - https://www.facebook.com/vdjroyalofficial
Spotify:-https://open.spotify.com/artist/0ggRI0o9NEuo4Stu3tB3Au#:~:text=VDJ%20Royal%20is%20a%20very,for%20his%20remixes%20and%20mashups%20%E2%80%A6
Youtube - https://www.youtube.com/channel/UC5yMD0m-4PIAwdDc696-Ntg
What's Your Reaction?