Transformations of personality aren't always simple, but with the appropriate instruction, they can be a breeze: Enlightens RASHMI PUSHKARS TRAININGS
Training, Consultations (Business & Education), Personal Professional Coaching, Tarot Card Reading, Numerology, Voice-over Projects, Dubbings, and Counseling: RPTS (RASHMI PUSHKARS TRAININGS & SYSTEM.) is a leading provider of such solutions. One of the company's main focuses is on educating people of all ages and backgrounds.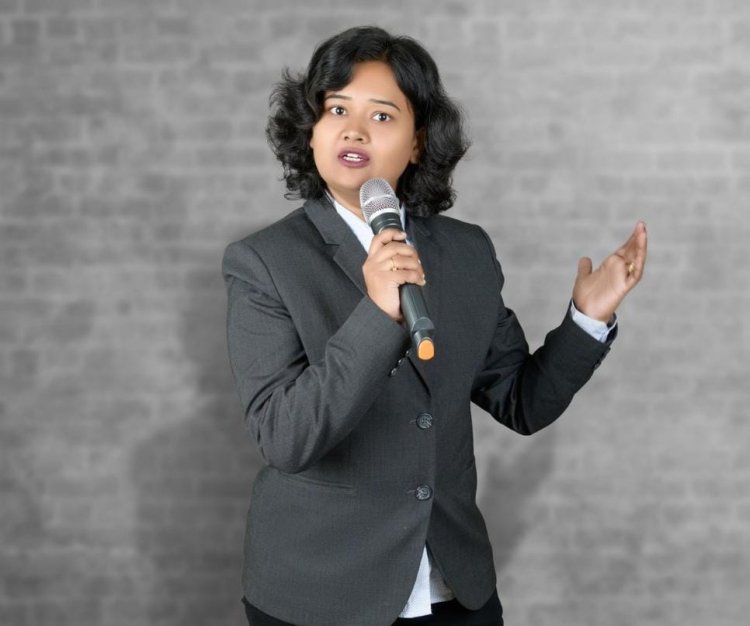 The Managing Director, TR. RASHMI DESHMUKH PAPALKAR (MBA), received the Indian Government's National Honor for BEST SPEAKER OF INDIA when he was just 15 years old. This award was presented to him by the Indian Government. She has a way with words that is uncanny! In 2011, she received the BEST TRAINER OF INDIA AWARD in Bangkok, Thailand, after completing an International Trainer certification programme and being elected the top trainer in India. Received Maharashtra Gaurav Puraskar at Mumbai in 2018. 2019 recipient of the award for Most Successful Female Entrepreneur. Yuva Ratna puraskar was awarded to the recipient at Pune in 2021. On the occasion of women's day in Pune, we were honoured by MIT World Peace University. She is both a life coach and a very successful entrepreneur in addition to being a business coach. She is a master of tarot cards, numerologist, relationship counsellor, voice over artist, and fantastic anchor in addition to being a spiritual healer, NLP sales trainer, motivational speaker, and tarot card reader. Since at least the past ten years, she has been managing her company, which is called RPTS (Rashmi Pushkars Training & System), in Pune, Maharashtra, very effectively. She is a professional speaker who is also well-known in her industry for her work as a dialogue consultant. She specialises in the formulation of speeches and the drafting of scripts.
The label RPTS is uniquely different from others in the market as their services are client-centric and offer an array of services customized accordingly.
They offer online and offline sessions and their expertise is political industry.
Entrepreneurs, instructors, doctors, and lawyers are the primary clientele to whom they train for their day-to-day presentations and election speeches.
In the offline segment, they organize a 3 Day practical batch in various areas in Maharashtra. Here in each batch, they take 25-30 admissions and then train them about how to decrease stage fear or how to write down any speech.
Many additional areas like tone, facial expression development, body language in meetings, and mic handling are part of this training.
It is a thorough inside-out transformation training for any professional who wants to boost their confidence and roar on stage.
They also offer one-on-one consultations to politicians and other professionals. This is entirely personal, and coaching takes at least 30 hours to complete the course.
The online component is for the general public and anyone who wishes to improve their stage presence or communication skills.
Rashmi DESHMUKH PAPALKAR never lost her dedication and fervour to pursue her passion and make her dreams come true, despite the fact that starting from nothing and making it so big in today's times is not an easy obstacle to overcome. When someone is determined to make things work, there is literally nothing that can stop them from achieving their goal. She has built her identity and her brand into one of the most prestigious names in the industry, and she uses this platform to devote all of her time and energy to changing people's lives, with the knowledge that she will succeed every time. After what feels like an eternity, she now runs a respectable company that includes a team. Dealing with extraordinarily large and noteworthy customers, including ministers, politicians, and businessmen Exactly at this point in the process, she found herself in this location. The market for speech development is enormous, and she regards it as a great honour to be able to state that she is a speaker of the highest quality and a brand associated with her line of work. She primarily works with high-profile political VIPs and has a perfect track record in terms of the results she achieves.
Therefore, without further ado, get in touch with her as soon as possible for life-altering shifts. It is very unusual to find true abilities that are employed for the purpose of improving the lives of people rather than simply running a business that is commercially invested. Therefore, the e-mail addresses that are shown below are open for you to use to contact her immediately and schedule an appointment.
website
What's Your Reaction?