"Need of the hour: Specialised Job Portal for Sales Professionals"- Sharad Jain, CEO & Co-Founder SalesProfessionals.co.in
"The increase in demand for niche skills and the shortage of talent with skills has given rise to the need for specialist's recruitment platform," says Mr Jain. Employers and professionals are all seeking to connect without any hindrance. Here, the online platform serves as an intermediary for both. Mr Jain offers a specific Portal for Sales professionals and connects talent with opportunities.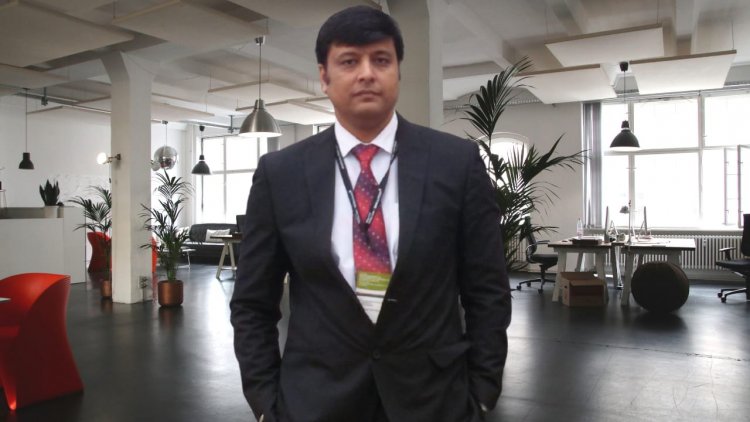 Mr Sharad Jain is a CEO and a co-founder with 20 plus years of experience in the IT industry under his belt. He is one of the driving forces behind Link8 Intelisystems Pvt Ltd. Mr. Sharad is an expert in Sales, CRM, Market Research, Account Management, Business Planning, Process Management, and Software as a Service (SaaS) Products. He is the mind and heart of Link8 products & services and is responsible for the growth.
Mr Jain also observed that recruiting sales professionals, especially junior to mid-level is a challenging aspect. Even though there are vacancies within the industry, there is still unemployment, and employers cannot recruit sales professionals effectively. Also looking at the pain of the employers wherein they post the vacancies in digital portal, then their recruiter's calls and fix the interviews and attendance is generally 20 to 30%. This frustrates the employer and the senior management of the company in a big way.
Noticing how the process for recruitment transformed overnight due to the pandemic, and to resolve above mentioned pains, in March 2021, he has launched SalesProfessionals.co.in. an online job Portal for Sales Professionals keeping in mind to offer complete end-to-end cost-effective and industry ready resources. This is the need of the hour and most companies are looking forward to using it as it simplifies the work.
This job portal is specifically designed for sales professionals which differentiates it from other generic portals. This portal has several benefits for the recruiters in the industry to hire sales team. Apart from only posting of the vacancies they offer end-to-end recruitment where the recruiters could shortlist the candidate on employer's behalf and could conduct interviews with the employer and also provide additional services like background check, payroll, HR Compliances and many more.
SalesProfessionals.co.in has since seen a constant uprising in terms of being a popular service provider of its kind. The SalesProfessionals.co.in, with satisfaction, declares its work with providing industry-ready resources to organisations using technology platforms. The job portal has above 250 companies and 10000 sales professionals associated with it. Popular brands like HDFC Bank, PharmEasy, Bajaj Finserve, Byjus , Extramarks and many more are using the SalesProfessionals.co.in to recruit their Sales Team.
One major challenge of freshers passed out from colleges are not getting jobs is because the job seekers are not industry-ready, and the management cannot afford less than a professional sales candidate. This is an issue faced by almost everyone. The two very important ends of the industry are not meeting which leads to this inefficiency. But with Mr. Jain's SalesProfessionals.co.in things have become much better and simpler.
One very big difference that SalesProfessionals.co.in will make is that it provides training, as the fresher's passing from the colleges are not industry ready so they provide trainings to freshers to make them industry ready in particularly sales domain, where they will be introduced to the various marketing tools and technologies like CRM, social media marketing and many more. Also they have tie-ups with colleges for campus placements and employers for fresher's trained by us. This will bridge the gap between the recruiters and the freshly trained candidates making it very easy for them to get jobs. Where they runs sales training programme of 3-6 months practical training for freshers to get them ready for the industry.
SalesProfessionals.co.in came into existence with the help of dedicated individuals sharing experience and expertise in sales, market research, process management, business planning and many other fields. Thus, SalesProfessionals.co.in incorporates the best practices from each domain. The best of the minds have got together to prepare this SalesProfessionals.co.in and the results are surely visible.
Apart from only Job Posting and Resume sharing SalesProfessionals.co.in is specially designed for other services from sourcing, screening, assessment, interview, shortlisting, background checks to joining, and end-to-end sales professionals' recruitment service to the employer.
Furthermore, the SalesProfessionals.co.in also provides the opportunity to global companies to build their team of sales professionals in India. It also offers to manage the group, including the infrastructure on the worldwide company's behalf.
In conclusion, SalesProfessionals.co.in connects job seekers and employers to cater to their requirements accordingly. Many prominent companies offer a wide variety of jobs in the sales genre available to every sales professional seeking the opportunity. With training programs, the freshers are trained to be industry-ready and land a good job. Thus, SalesProfessional.co.in stands to its core as a job portal for sales professionals.
What's Your Reaction?