TrainedByYVS Yash Vardhan Swami specialize in Making our Clients Lose Fat and Making it the 'Last Time They Diet'
In addition to boosting their health, we ensure that our clients' weight loss is permanent. The plans are health-promoting, long-lasting, and entirely individualised to each client's unique needs in terms of health, lifestyle, and goals.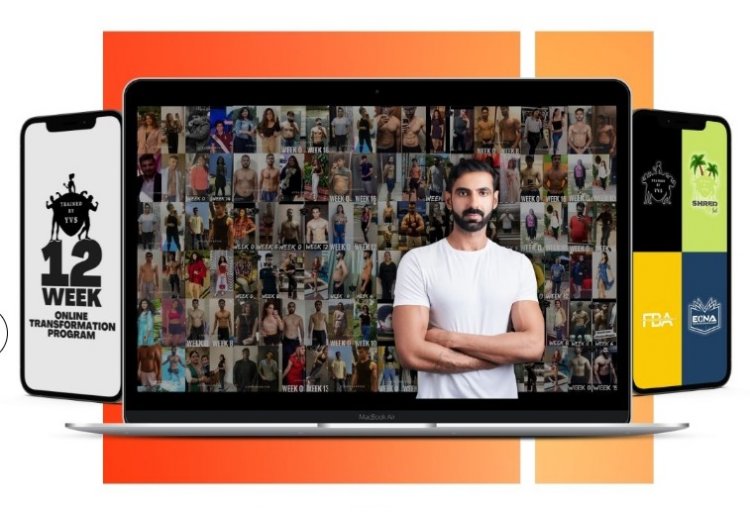 He is one of India's most prominent health trainers and a well-known health and fitness expert. His knowledge is widely acknowledged, and his clientele ranges from tweens to A-listers. Yash Vardhan's success in the fitness business is largely down to his comprehensive understanding of exercise and diet regimens and his dedication to both.
He studied law at Punjab University and recounted his motivational fitness journey, saying, "It started with my metamorphosis, back in 2012, when I shed 44 Kgs, I made a lot of mistakes at that time. On the other hand, I was successful in getting where I wanted to go. After that, I went to law school, but I also coached a few friends to success in their fitness endeavours. I discovered to my delight that I take pleasure in assisting others in making positive life changes while aiding my buddies. That's when I decided to start sharing my knowledge with others.
Yash Vardhan said, "Having a coach will always help you during hard times," when asked how he coped with issues in the past year in which people might have lacked desire while working out at home. However, the onus of effort is typically placed on the client. The year 2020 was significantly different from the others because we were all cooped up inside, most people were terrified, and the gyms were closed. Still, we decided to stay in and boost our health by working on ourselves rather than going to the gym. So my staff and I focused on customers' attentiveness and organised their meals around their at-home workouts.
He warned against the perils of fad diets and unhealthy eating, saying, "I enjoy supporting things up with science, anecdotes, and experience." The nice thing about my coaching technique is that I have already made all the mistakes my clients could make. That they may find some common ground with me. Besides that, it's effective to use scientific data and proof to back up your claims, since it's simple to not trust a person but difficult to disprove scientific findings. Aside from that, there are a plethora of facts or a plethora of people spreading false information due to ignorance or misunderstanding.
Every customer and their progress is unique in my eyes. Varied types of people with different problems have benefited from our assistance. Transformative experiences have been adaptable for people of all ages, he said.
Yash Vardhan said, "If someone is coaching under me, my goal is that everything in their life should improve, from health markers to mental health, not simply the way they look." This was in reference to his fitness programmes. Mindfulness, meditation, and other practises for emotional health are strongly recommended by me. I make an effort to link every possible factor.
With TrainedbyYVS, It's high-quality, fat-loss coaching that can be done online. First, we prime the mind, and then we speed up health and weight loss. After the weight loss phase is over, the next step is to incorporate the changes we've made into our everyday lives so that our progress remains.
Clients who have struggled with weight loss for a long time come to us hoping for a long-term solution by adjusting their diet, exercise routine, and overall approach to health.
TrainedByYVS: We have successfully completed over 4000+ weight loss transformations in the past 5 years.Our goal is to improve the quality of life for as many as 100,000 people by the year 2025, focusing on their mental health, physical health, and education.
What's Your Reaction?