23-year-old Fitness Trainer Mission to make India physically fit and healthy
Meet Vikash Chhawadi, a 23 y/o fitness coach who now aims to bring health and fitness to everyone's home through Healthwallah. A brand name which resonates with affordable, at-home, and best-in-class fitness.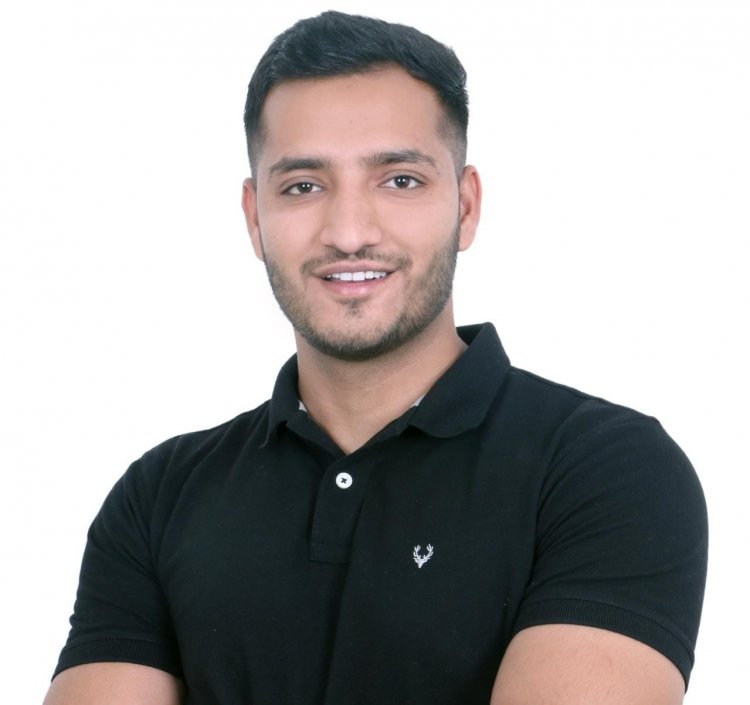 As a result of the disruption caused by the COVID in the fitness industry, many gyms closed their doors around the world. A second strategy was considered by those who wanted to train at home in a manner that was comparable to working out in a gym. The most viable solutions were found to be virtual coaches and exercise applications.
"A healthy lifestyle does not require you to necessarily step out of your house. All you need is will and guidance"- Vikash Chhawadi, Founder of HealthWallah
According to the National Family Health Survey, one out of every four people in India currently suffers from obesity.
Our lives have been shorter as a result of obesity, cardiovascular ailments, and even metabolic problems. According to the National Health and Nutrition Examination Survey's fourth (2015-16) and fifth (2019-21) health surveys, the prevalence of obesity among women has risen from 21% to 24%, while the prevalence of obesity among men has risen from 19% to 23%.
Because to Covid, we were forced to alter our routines and be seated for extended periods of time. The shift toward physical fitness applications was warranted by the fact that many people have unhealthy eating habits and exercise less than they should, respectively.
In the face of such a bleak scenario, HealthWallah offers a glimmer of optimism by combining education and training with cutting-edge technology.
This year, the digital healthcare market is expected to be worth $372 billion, and the industry need some companies focused on producing results. In the middle of a deluge of fitness apps, a new firm has lately joined this space, making it feasible for individuals to accomplish their objectives. Vikash Chhawadi plans to release HealthWallah in 2020 with the intention of assisting users in meeting their long-term fitness objectives through the management of their nutrition and exercise routines.
The strategy utilised by HealthWallah is intended to reframe how one thinks about taking care of one's health while at home. A method that customers can swiftly put into action and get benefits from with only one payment. It places an emphasis on proper nutrition, sufficient physical activity, and healthy eating and sleeping patterns.
Vikash Chhawadi, a former fitness trainer at Gold's Gym Gurugram, took it upon himself to provide those who desired to alter their health with an exercise programme and a customised diet. He did this in order to help them achieve their goals. He observed a pattern of pricey gym memberships and additional costs, but there was hardly any responsibility or nutrition counselling provided.
He built a platform that, for a one-time purchase, grants access to a variety of workouts by drawing on his three years of experience working in the fitness sector.
In-depth Nutrition guidance
Personal Trainer
Home workout plan
Daily followups
More than 300 people from 15 different countries, including celebrities and influential people, have received training from him. Every single one of them has benefited from the affordable packages that he offers.
HealthWallah has been able to make significant progress toward achieving its mission of making India the healthiest and fittest nation on the planet because to the growth of both its workforce and its clientele.
HealthWallah takes a strategy that combines several different strategies. At the beginning of the process, they evaluate the client's health requirements, body type, and patterns in order to design a personalised diet plan that is compatible to the client's preferences.
Next, they make an effort to enhance the quality of their living by making a few little adjustments to their routines utilising various forms of technology. Last but not least, they provide the customer with a personal coach who is well equipped to help the customer manage their daily food and exercise routines. Live classes, consultations, daily follow-ups, and online conversations are used to accomplish this goal.
HealthWallah stands apart from other apps because of its strategy for the formation of long-term habits and its cost-effective all-in-one packages. This strategy involves gradually developing a foundation of tiny healthy adjustments and incorporating them into the client's lifestyle.
Since it first opened its doors, the organisation has provided service to hundreds of different customers. With the addition of new trainers and nutritionists, HealthWallah has become the digital fitness destination of choice for fitness aficionados not only in India but also around the world.
To know More: healthwallah.com
What's Your Reaction?