LigtulbNFT – NFT created by school and college students
Recently NFT has been in the news through which people around the world are making millions of money. LightulbNFT is a NFT that is being created by Shruti Bafna, Nandha Kumar, Apurwa Singh and Shashank Kumar.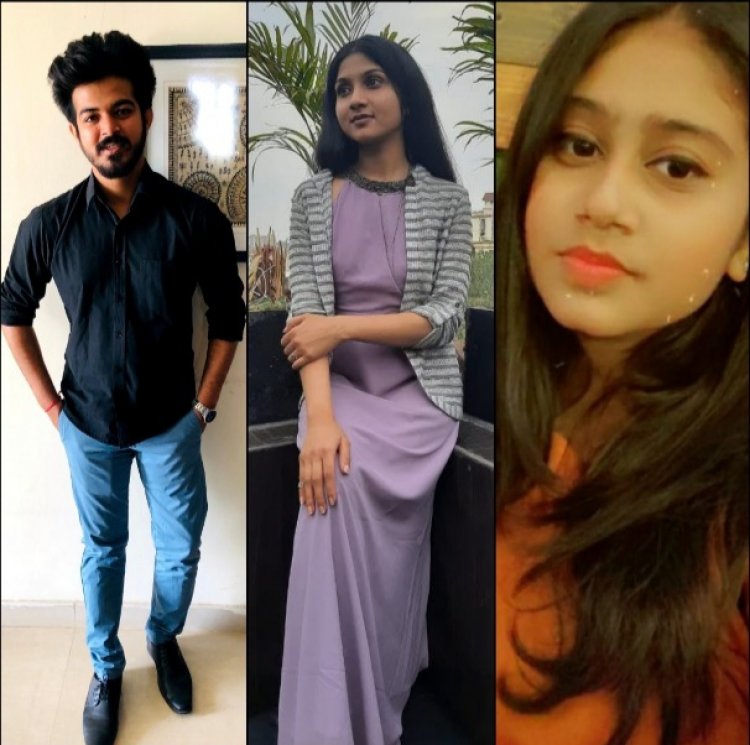 Lightulb NFT is a collection of 1000 generative monster pictures, gif and videos. As monsters are one of the characters that is seen from past years in trending and this will be their first project through which they will be given exclusive access to become a part of their project.
Their project is divided into 3 parts 400 Gif, 500 pictures and 100 videos in which will be using different character of monsters. They will be launching their NFTs in 3 platforms, they are Opensea, Mintable.app and Rarible and the price starts from 3$. Various game changing ideas are there, it will be launched in the future. The sponsors' are Vodka token, kaizen finance, Shoefy and Solchick and working on more sponsors.
Shruti Bafna (Co-owner), a 16 year old girl heard about NFT from his elder brother as she love to design, she went through NFT platforms through which idea of creating own NFT evolved in her mind. She shared the idea with her elder brother who introduced her to other team members. Her role is to design and help their main designer to create unique NFTs. She is also coder, who knows coding languages and participated in various coding competition and won many of it. She is currently doing internship at Apex developer and Gains associate. In addition to that she is a brilliant student, who loves to do math though she is from a commerce background.
Nandha Kumar (CEO), who is into crypto and NFT for a long time and the CEO of the company who looks after the investment, attending meetings, getting sponsors and advertisement about Lightulb on various platform. He is from India and currently residing in the UAE. Because of one of his hobby, his creativity thinking is improved which is writing poetry in his native language. Being from a middle class family, has a dream to succeed in the life which brought him to launch Lightulb NFT with the help of one of his known friend. His goal in the life is to become a business man and wishes to challenge a new task until leaving this earth.
Shanshank Kumar (CFO), he is currently doing Law from KIIT Bhubaneswar (India) and CFO, who looks after all the financial like funding, payments, and legal stuff. He will be completing B.A/L.L.B (with Taxation Honors) in May, he has worked on a wide variety of projects that have allowed him to put what he has learned in the classroom into use in a practical sense. He is pride of himself on being detail-oriented, analytical, and driven. He is also interested in Stock Market and have been investor of the same for the past 8 months. During pandemic, he worked on himself and have learned many new things in stock market and also got to know about the revolution world of Crypto-currency .Last week he came to know more about NFTs through internet. According to him, the main reason is to have interest in NFT as there is no third party involved and dealing with this will not only save some resources but also time which is most valuable thing. When he heard about Lightulb, he approached Nandha and Nandha added him in the team. Other than this, he loves driving and visiting new places.
Apurwa Singh (Moderator), she is a first year law student studying in MS Ramaiah College, Bangalore. She is a moderator in the team, who looks after their social media and handle live media. She is from Ranchi, Jharkhand and always been a creative, active child as well as she loves to dance. She says that she loves to do something new so she always search for something creative which can inspire her, luckily she came to know about NFT that really got trending on social media like fire. Coincidentally she got to know about a group which is working on this specific project. Later she contacted them and surprisingly there was a vacant moderator position in the team. She approached Nandha and Nandha added her in the team.
"We are young but strong like wind can predict when to act to win"
Social media account details are as follows,
Instagram: https://www.instagram.com/lightulbnft/
Website: https://neos2795.wixsite.com/mysite
What's Your Reaction?