Let's Dig Deeper Into Sayak Acharjee, the Brains Behind the Profitable Garbage Industry
As plastic garbage accumulates on every continent, more and more individuals are trying out environmentally friendly alternatives. In response to these rising needs, a growing number of businesses, both established and startup, are emphasising the development of environmentally friendly goods.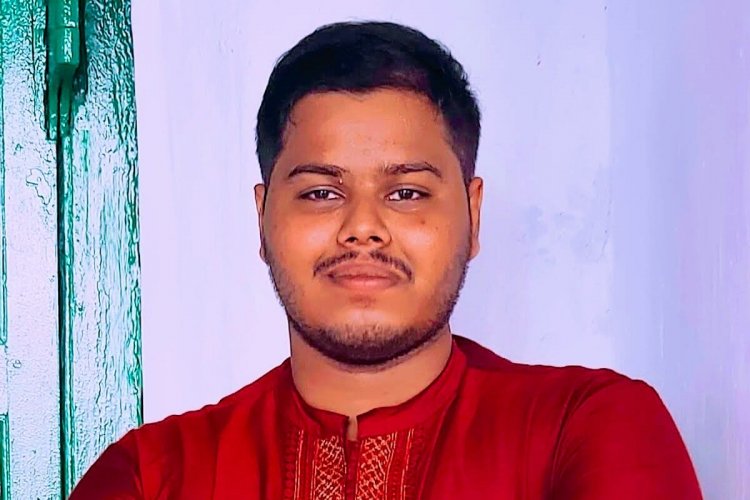 Sayak Acharjee and Anish Pyne are the brains behind the new business venture known as Wealthy Waste. It is establishing a strong presence in the market for products that are less harmful to the environment.
As one could guess from the name of the company, Wealthy Waste is primarily concerned with the production of goods made from waste and recyclable materials. The reduction of waste on the world should be the end goal of any effort to create useful items from discarded materials.
Acharjee, a graduate of the Institute of Engineering and Management (IEM) in Kolkata with a degree in electrical engineering, decided to start manufacturing environmentally friendly items because he wanted to make Earth less like the fictional planet Wall-E from the film Wall-E.
The sole mission of the corporation has been to reduce its consumption of plastic and increase the number of trees it plants. Acharjee has a firm conviction that if an individual isn't contributing to the problem, then they are contributing to the pollution.
While Sayak Acharjee was still in his first year of college, he launched the company Wealthy Waste. The college's entrepreneurship cell as well as his teachers gave the endeavour their full backing and encouragement. Because of this, the college placed its first purchase with the company, which consisted of 10,000 items and a payment of 2,000 rupees.
Sayak Acharjee, his team, and Wealthy Waste quickly gained fame after placing an initial order for 1,000 goods. This marked the beginning of the company's expansion efforts, which led to Sayak Acharjee receiving recognition.
They were immediately contacted by a number of establishments, including schools and organisations. MKH Sacheti Public School in Nagpur is one of the notable institutes and organisations, along with NIT Patna, IIEST Shibpur, UEM Kolkata, SIU, and a few non-governmental organisations (NGOs).
Paper pens, recycled paper pencils, bamboo brushes, bamboo and paper straws, and a variety of other products are just some of the things that Wealthy Waste manufactures. Among them, there are a few things that are not completely eco-friendly, such as paper pens; nonetheless, the team has made every effort to reduce the amount of plastic that is used.
Wealthy Waste has been singled out for the outstanding job that it has done. This environmentally conscious new venture has been covered in both the Telegraph and the Lokmat Times. The company has formed partnerships with organisations such as TEDx, NITs, the Wadhwani Foundation, and the IEM UEM Group.
The Prime Minister's Office (PMO) sent a statement of congratulations and gratitude to Wealthy Waste not too long ago in recognition of the yeoman service the company has provided. In its response, the PMO expressed gratitude to the NGO and wished the organisation the best of luck in all of its future endeavours. In addition, the company was responsible for organising a massive online event known as Perivallon 2020. This event included the participation of over 2000 people, as well as more than 20 speakers and entrepreneurs, 40+ brand collaborations, and several important institutions.
In addition to receiving awards from the NIT Patna Entrepreneurship Cell, the NIT Silchar Director's Desk, the NIT Silchar Director's Desk, the Jeevan Joyti Foundation, the Art of Living Foundation, and other organisations, Wealthy Waste has also been acknowledged by the Wadhwani Foundation.
Wealthy Waste has also played an important role in educating and encouraging younger people and college students to improve their soft skills, technical skills, and non-technical skills for free with the assistance of well-known speakers and tutors. This aspect of Wealthy Waste's work is particularly noteworthy.
During the epidemic, Wealthy Waste collaborated with The Art of Living Foundation, located in Kolkata, as well as volunteers from IAHV. Over the course of two months, it was able to generate Rs. 51,000 in rations for families in Newtown and Salt Lake, Kolkata, who were struggling economically and relied on daily wage employees.
Because the company mostly represents Sayak Acharjee's beliefs and personal vision, much of the company's success can be attributed to his personality. This is one of the reasons why the company has been so successful.
Acharjee is currently serving as the state's youth project coordinator while volunteering at The Art of Living Foundation. In addition to that, he is a member of the Kolkata Chapter of Toastmasters International.
Sayak Acharjee earned the Best Paper Award at the ICCAES 2019 conference with his paper titled "Waste is Innovation: The Tagline of Wealthy Waste." Sayak was in his second year of college at the time.
The young innovative entrepreneur has also been handed IEM's most prestigious prize, the Dr. Sudarshan Chakraborty Award 2022, which is presented to the "Best Performing Student."
The youthful and energetic entrepreneur has also been asked to provide public speeches at a variety of establishments, schools, and events for start-up businesses.
He is certain that young people and students should try their hands at starting their own businesses, not because such endeavours can be lucrative, but rather because they can acquire a great deal of knowledge and experience, as well as develop new skills, by doing so.
Acharjee is concerned that the current generation does not place a high enough value on education, which he views as a crucial component of a person's life. According to him, it is therefore extremely important for one to finish their primary education.
He is of the opinion that there is no easy way to achieve one's goals. It's possible that in order to get experience, you'll need to complete odd jobs. Sayak Acharjee developed his talents and expanded his knowledge base by working at the grocery store owned by a buddy, interning at other start-ups, and volunteering for various community service projects.
Sayak Acharjee is an entrepreneur who, in his spare time, enjoys a number of other activities, including cooking, discovering "Aghories," listening to Indian classical music, studying criminal physiology, and working for social causes. In addition to that, he has a black belt in Dan-level Taekwondo and is trained in Indian classical singing.
Despite the fact that he is out of the loop at the moment, he has high aspirations of picking up these disciplines again in the not too distant future.
What's Your Reaction?