JUSTFENCE is a unicorn with wings that emerges from a micro niche!
When you ask today's youth what their startup concept is. You hear a variety of responses, such as a cafe or restaurant, a mobile app, or a B2C lifestyle brand, but it is quite rare to encounter a startup that specialises in FENCES! Ten years ago, if you had asked Kunal Banthia, the co-founder of JustFence, the same question... He might have said similar things, but now he is establishing JustFence, one of India's rapidly expanding property services startups.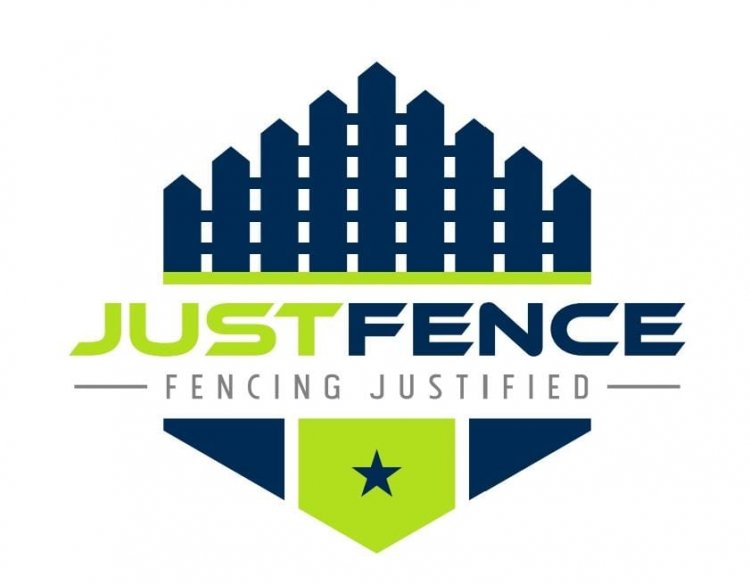 After completing his MBA at SPJain and Great Lakes Institute of Management in 2012, Kunal went to work for the family company he had inherited. This is where the narrative begins. Even though Kunal's family firm was a successful one that dealt in a variety of wire meshes and wire goods and had multiple branches located all throughout the country, the pursuit of financial gain alone was not what drove Kunal as an individual. Kunal had worldwide ambitions during his time spent studying and working in London for a period of four years. He desired to accomplish something significant that would shake up a sector and, as a result, leave a legacy that would endure for aeons. He stumbled upon the concept of JustFence by accident.
In 2013, Kunal began to receive inquiries from his business acquaintances asking whether he could assist them in the installation of the equipment that he was selling. The most common uses for his products were as fencing to preserve fields and as insect screens to prevent insects from entering homes. The fact that fencing was a completely disorganised sector up until that time, with no large brands or the existence of any organised players, was one of the things that piqued Kunal's interest in the sport. Therefore, Kunal came up with the idea to give it a try and establish a fencing department within the family company.
In spite of the fact that the concept seemed to hold a lot of potential and could be carried out with relative ease, the reality was that it was a living nightmare because the properties were frequently situated in extremely remote areas where there was no access to food, water, electricity, or space to store materials. To add insult to injury, there used to be a multitude of dangers on sites, such as the existence of reptiles, dangerous animals, and severe weather conditions. As a consequence of all of this, the projects used to go over their allotted budget and go over their deadlines, which caused the majority of the projects to finish up in the red.
There were a number of days during which Kunal questioned whether or not it was the best choice for him to relocate to such an unknown region. But the fact that he was attempting something that had never been done before was what kept Kunal going, and the process of walking down a path that had not been travelled before was what served to give him the boost he needed to keep going on his trip. Now, after three years of hard work, Kunal was able to perfect the model, and he made the decision that it was finally time to set his idea free and give it new life as part of a new company called Dextra Square Pvt Ltd, under the brand name JustFence!
It was clear from the beginning that Kunal and his co-founders, Ankita and Bharani, envisioned JustFence (Dextra Square Pvt Ltd) as a global company. As a result, they decided to move the company's headquarters from Coimbatore to Bangalore, the city of startups, because the connectivity there is significantly better for the purposes of future expansion. Kunal looked up to his father as a role model because he watched his father start the family business on his own. As a result, Kunal made the decision to not take a single dime from the family business and instead reached out to incubators in order to receive funding help. The majority of individuals had doubts about the possibility of JustFence's business proposal because it had never been tried before. In the end, they were successful in raising 5 lakh from a business incubator in Coimbatore known as Cultiv8, and from that point on, the journey began.
Following its launch, JustFence was greeted with an incredible response from the market. This was due to the fact that the majority of customers who wanted to fence their property previously had a difficult time finding local labourers and contractors. The primary value proposition that JustFence offers, which consists of fencing your property in a hassle-free manner, came as a relief to all of these property owners who were sick and tired of dealing with unprofessional vendors who lacked trustworthiness and did not adhere to any quality standards.
After satisfying more than 3000 clients over the course of the past 6 years, JustFence has now expanded to 9 cities. They began by offering simple services related to fencing, but they have since evolved to provide more than 40 distinct items, such as electric fences, precast compound walls, and invisible grills. They have also added a large number of technology solutions to its portfolio, such as sensors, animal repellents, and softwares that can be combined to CCTV cameras. This has the effect of making the solutions more all-encompassing and foolproof.
JustFence anticipates that the year 2023 will be their year of breakthrough due to their expansion plans, which will take them to an additional 18 cities. The fact that consumers who are experiencing the problem are pleading with them to begin operations in their various cities is what is providing them with the confidence to succeed in accomplishing this goal.
The JustFence Team takes great satisfaction in the incredible culture and results-focused team that they have developed. This team possesses the confidence and expertise to carry out fence projects in every nook and cranny of the country. JustFence continues to excite both individuals and corporations, despite the abundance of problems, since the company has put in place the appropriate systems and processes, as well as the will and the rigour. No wonder JustFence has already been India's #1 Fencing company; they have more than 1000+ reviews on Google with a rating of 5 stars, and they have worked with well-known firms like Embassy, Amazon, Toyota, Kia, HAL, and Brigade to mention a few.
Now, what should we do? Kunal has his sights set on making Dextra Square (the registered company name of JustFence) India's First Property Exteriors Company after having built a one-of-a-kind organisation that has an incredible domain expertise providing solutions in the outdoors. JustFence is known by its registered company name, Dextra Square. When it comes to property interiors, there are various firms operating, such as Livspace and HomeLane; however, when it comes to property exteriors, there is no one yet, and this is the market space that is ready to be taken advantage of.
JustFence is merely the first step toward Kunal's overarching goal of making Dextra Square a global company; for him, this ambitious goal is just the beginning. More than all of the development and awards, the thing that brings Kunal the greatest delight is witnessing the lives of his staff members transform and clients get thrilled by the hassle-free experience of having their fences installed. Through his one-of-a-kind and interesting journey with JustFence, he has been able to contribute to the realisation of other people's dreams, which brings him a great deal of personal satisfaction. For example, whenever one of his team members buys a car or builds their dream house, he feels immense satisfaction.
What's Your Reaction?