Hello Institute - how a hello become Dehradun's premier education brand.
Everyone is greeted with the word "hello." This is how the majority of our conversations begin. Hello was the name that came to VipinThapliyal, the founder of Hello Institute, as he was racking his brain for a catchy yet meaningful name for his education centre.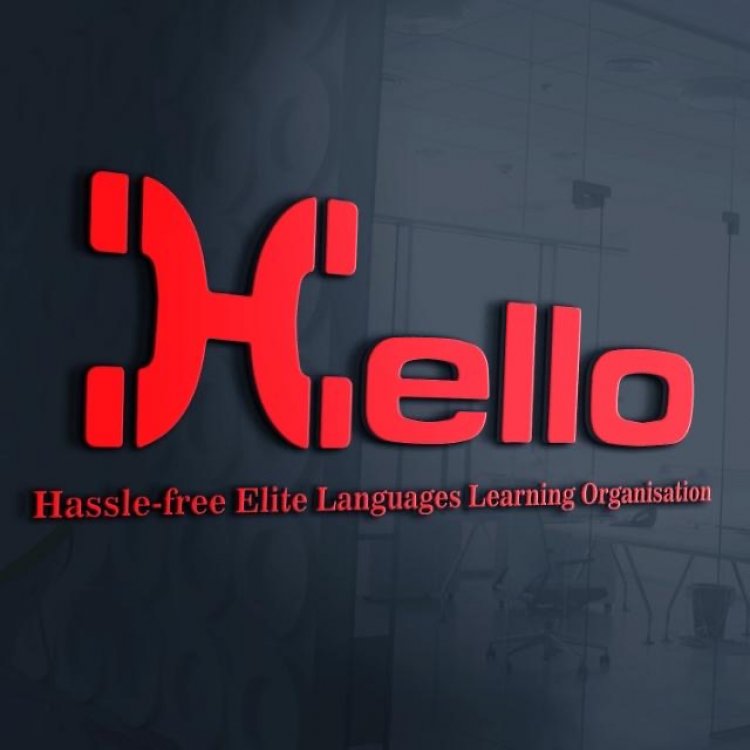 HELLO is an acronym that stands for the most convenient and effective organisation for studying elite languages. This is what the Hello Institute is responsible for. Students will become proficient in spoken English, IELTS coaching, French, German, Spanish, Japanese, Chinese, and Korean, in addition to developing their personalities. Students receive their education in a setting that is both realistic and stimulating.
Mr. Thapliyal established the Hello Institute in 2012 with the intention of helping students acquire new linguistic skills and getting them ready for the workforce. Within a month of its inception, the Hello Institute became the talk of the town in Dehradun as it organised a series of educational events, workshops on foreign languages, personality development sessions, and placement drives. Since that moment, there has been no turning back. Within a year, word of the Hello institute travelled throughout Dehradun, and it quickly became the institution of choice for students of foreign languages. The Hello Institute has been holding sessions for various corporate, non-governmental organisation, and government sectors.
Ielts coaching and abroad education advice were later added to the services offered by the Hello Institute, after extensive research and development were completed. In the beginning, those who were going to take the IELTS exam were unaware of what it would be like to take the actual exam. However, in order to solve this problem, the Hello institute began preparing students for the IELTS using actual test conditions. This proved to be extremely successful for both the students and the Hello institute. Hello Institute has never wavered in its commitment to creating students who have excellent ielts band scores. They have thousands of examples of their achievements that they may share. Those who are interested in working or studying in a foreign country can now take use of Hello's comprehensive ecosystem.
At the moment, the Hello Institute represents approximately 700 schools and universities across the United States, Canada, the United Kingdom, Australia, and New Zealand. Over 6000 students have received IELTS instruction from Hello Institute, and the institution has successfully completed visa applications for over 2000 students. In addition, Hello has been a benefit for job-holders who are looking for professional prospects in nations where English is the predominant language.
Why Hello Institute became a trusted brand in Dehradun?
- A proven training module
- Certified trainers with vast teaching experience
- Small batch size for individual attention
- Authentic study material
- Regular mock tests
-Supportive learning environment
- Unbeatable results
"The dreams of our pupils are the foundation of our own." It gives us a great deal of satisfaction and a sense of accomplishment when our students are successful in achieving their objectives. Our students are our genuine treasure. I am incredibly blessed to have such a dedicated team working with me on this endeavour. VipinThapliyal put it up well when he said that everyone at Hello works together to provide the kids what they justly deserve.
What's Your Reaction?