Famsia.com: The Ultimate Online Travel Academy Paving the Path to Becoming a Travelpreneur.
[NEW DELHI, 05 Aug 23] - Famsia.com, an innovative initiative led by the visionary Coach G Singh is disrupting the traditional approach to education in the trade and empowering aspiring students to embrace a new world of possibilities. More than just an online travel academy, Famsia.com is a transformative platform that nurtures not only knowledge but also entrepreneurship in the trillion-dollar travel economy. By offering a unique blend of online coaching, mentorship, and community support, Famsia.com is unlocking the potential for individuals to become self-reliant Travelpreneurs and key players in the travel industry.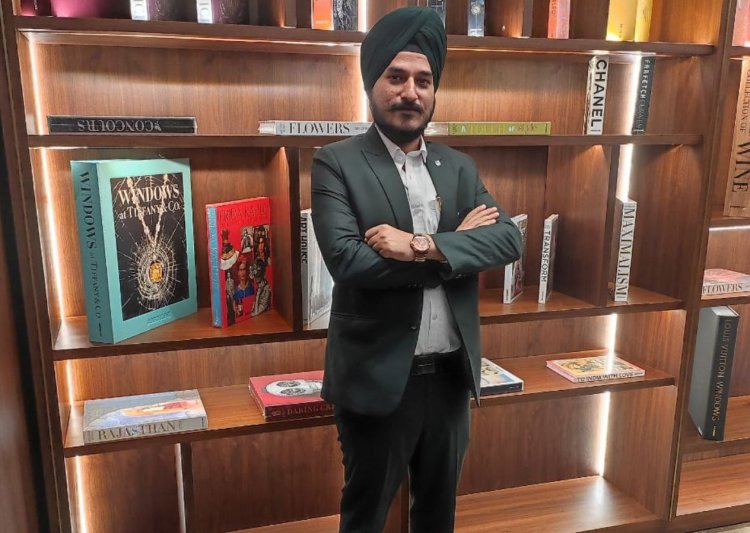 At Famsia, aspiring students embark on a journey of self-discovery and skill development that transcends traditional job-seeking. By acquiring valuable expertise and leveraging the power of community, Famsia members have the opportunity to venture into the world of freelancing and create their own businesses. The comprehensive curriculum, online coaching, and mentorship by industry experts provide the tools necessary to thrive as a Travelpreneur in the dynamic travel landscape.
As the world evolves, so do the opportunities it presents. Famsia.com is not just an academy; it is a gateway to financial independence and the freedom to work from anywhere. Our goal is to empower individuals to create their own businesses, provide value-added travel services, and be part of the thriving travel economy, said Coach G Singh, the driving force behind Famsia.com.
Key Features of Famsia.com:
Precise Travel Curriculum: Famsia.com offers a comprehensive practical-based video curriculum, covering a wide range of topics such as Tourism Business Blueprint, Flight booking, Visa, Domestic & International Packages, Side products, and more. Aspiring students gain industry-specific knowledge to excel in the travel sector.


2. Online Coaching and Expert Mentorship: Famsia.com provides personalized online coaching and guidance from seasoned industry experts. This mentorship equips students with practical insights and real-world advice to succeed as Travelpreneurs. Being online is cost-effective as well for the Youth who is struggling to get a job or start a business.

3. Community Support: Famsia.com fosters a supportive community of like-minded individuals passionate about travel and entrepreneurship. Networking opportunities and shared experiences enable members to learn and grow together. This is the kind of support by the members to the members which helps them get the support as and when required.

4. Freelancing Opportunities: By equipping students with the necessary skills and knowledge, Famsia.com opens doors to freelancing opportunities in the travel industry, allowing them to build their clientele and establish their businesses. If they don't get a job, no worries, all handholding is provided digitally to start their Freelancing business and earn good survival for their families.

5. Access to the Trillion-Dollar Travel Economy: With the booming travel industry, Famsia.com members have the potential to contribute value-added travel services, catering to the needs of modern travelers worldwide. Enjoy great training, Industry events, Fam trips, and much more.

By bridging the gap between education and entrepreneurship, Famsia.com is transforming lives and empowering individuals to carve their own paths in the travel industry. With an idea of creating a community of self-reliant Travelpreneurs sets the stage for a new era of innovation and empowerment in the travel economy.

To embark on the journey of becoming a Travelpreneur with Famsia Coach G Singh, visit

About Coach G Singh: Coach is a visionary leader in the field of Travel, Tourism, and entrepreneurship. As the founder of Famsia.com, he is creating a transformative platform that empowers aspiring students to become Travelpreneurs in the trillion-dollar travel economy. With a focus on community, mentorship, and online coaching, Coach G Singh is paving the way for a new generation of self-reliant individuals in the travel industry.

For more details, questions, and suggestions write at connect@famsia.com
What's Your Reaction?