Explore Yourself At Lely's
Makeup has always been a significant element of our culture. Beauty products have become an essential part of our lives in recent years, and it is their powerful impact has drawn women from all over the world. Women have a wide selection of cosmetic alternatives to pick from, including moisturizers, balms, lipsticks, eyeliners, lip balms, and so on. Women nowadays require a great deal of self-assurance to explore their alternatives. Enhancing one's looks is an essential element of self-discovery for others. To feel better about themselves, they need to appear and feel perfect. In addition, the skin needs nutrients to remain moisturized and supple, provided by the correct cosmetic products. Quality beauty products may provide your body with the nutrients it requires, just as it requires maintenance and the proper food. Another element that determines the relevance of cosmetics is the level of protection they may provide your skin. This is especially true for women who work in the busine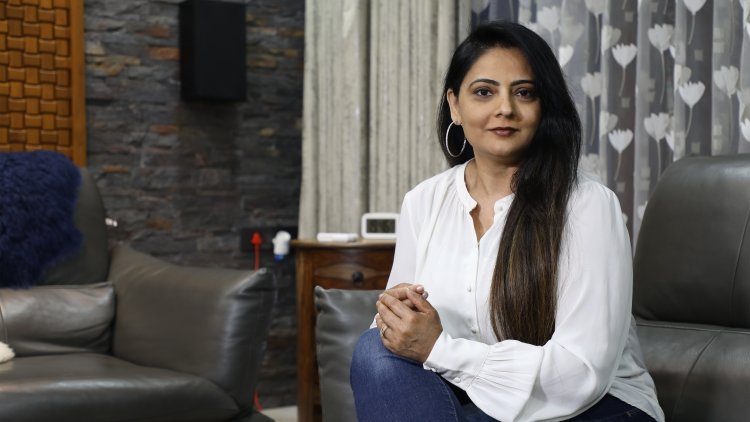 Bhavini Khakhkhar founded the beauty cosmetic brand Lely's. She was enthralled by the gorgeous embellished cosmetics and was delighted by their purpose from an early age. She considered beauty advertisements delightful and appealing. However, upon buying said products, she discovered that they were never up to the level depicted in the advertisements. This was a turning point for her. She promised herself that she would create the most significant cosmetics brand in India, live up to the buyer's expectations and offer the best exclusive beauty products online. She wanted to create beauty products that please all the customers, so she founded LELY's, specializing in skin-friendly cosmetics.
Lely's is a customized beauty products store that sells individually created and one-of-a-kind cosmetics and beauty products. They create products with various scientific combinations for a variety of skin classifications, including Beauty, Grooming, Hair Care, and Skin Care. They offer a wide range of options for people of all the skin types. The best part about this brand is that all of the products at Lely's are manufactured with scientifically proven components and have been dermatologically tested and certified. As a result, they're perfectly safe to use. Their goods are all convenient to use and come in appealing packaging. Not only that but they also avail their products at a very reasonable price making their brand affordable for all.
Bhavini's objective, "Innovation is our identity," is to make the world a more beautiful place by providing the best beauty goods online. She was born and nurtured as a simple girl who received her parents' values and principles of goodness and generosity. She married at an early age to a man who shared her values and was educated and diligent. Her company, Lely's, offers a virtual platform for purchasing dermatologically approved beauty items that are hand-delivered to your home, reducing the amount of time people spend shopping. It delivers to various parts of India. It has the most fantastic unique beauty products available on the internet. It provides a comprehensive range of beauty care products for ladies in India, including cosmetics, grooming, haircare, skincare, and premium wellness items. Furthermore, its mission is to provide a wide selection of cosmetic products to people in every part of the country.
Bhavini Khakhkhar founded Lely's out of a sense of kindness and compassion for people who were either dissatisfied with the goods already available in the market or just lacked the expertise to identify what was good or bad for their skin. Her company is created on the principle that individuals should feel good in their skin and enjoy the well-being and nourishment supplied by the products they use. She has various plans to promote and grow her brand throughout India. She believes Lely's goal and responsibility is to deliver inexpensive, safe, and tested products to all women in the country, regardless of class or exclusivity.
For Contact:-
Website:- https://lelys.in/
Instagram:- https://www.instagram.com/bhavinikhakhkharofficial/
What's Your Reaction?