Educate yourself further on esoteric topics like Vaastu, numerology, and more: Acquaint yourself with Aviiral Pandeiiy, the most promising astrologer.
Numerology, the branch of astrology concerned with the interpretation of numerical patterns, is considered fundamental for making important predictions about one's life. The practise of numerology involves the use of numerical and mathematical formulas to draw conclusions about a person's personality, character traits, and potential vocation and life outcomes. Its focus is on making precise predictions, to put it another way. You may hear it referred to as Sankhya Shastra, Anka Shastra, or Anka Vidya. Jupiter, Mercury, Mars, Uranus, Saturn, Venus, Varun, and the Moon are the nine planetary attributes used in numerology.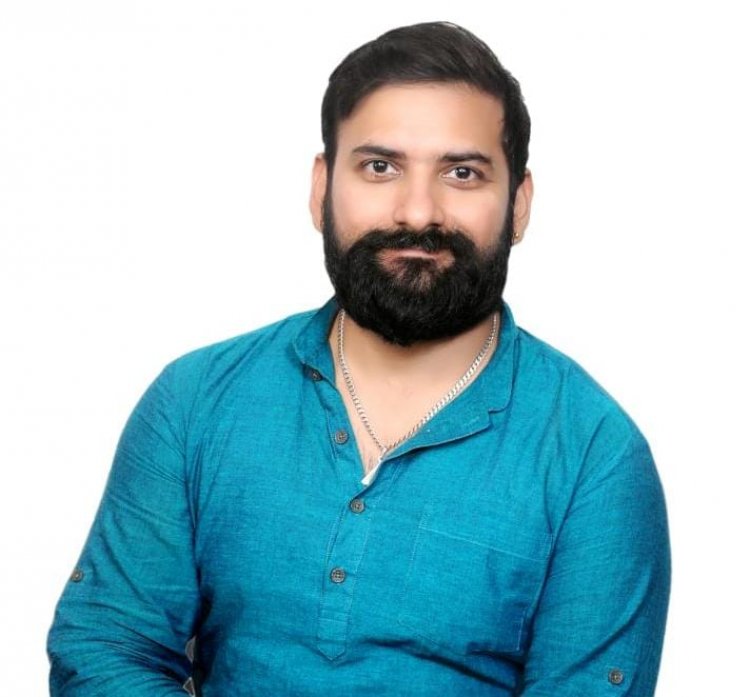 We are pleased to introduce Aviiral Pandeiiy, the most promising numerologist in the frame. For the past six years, Aviiral Pandeiiy has worked as a Numerologist and Vaastu expert. Because he came from a simple Brahman family, it was not hard to guess that he would be interested in studying this subject. However, the most difficult problems came along throughout the process of learning. He encountered a number of challenges when attempting to locate material that was accurate and reliable. After acquiring knowledge from a wide variety of experts in this field, perusing a large number of books, and obtaining practical experience via the reading of a large number of different people. He made the decision to teach others about this challenging subject using an approach that was easy to comprehend so that anyone may comprehend this science in an honest manner and lead a more fulfilling life. The year 2021 marked the beginning of his official career in this field, and he chose the name Trinetr Blessings.
Lord Shiva is known by his name, Trinetr, and he is the Aadi Guru who bestows his blessings upon us. He is the source of all knowledge. The word "trinetr" refers to the third eye, which is also called the "eye of knowledge and wisdom." Numerology and Vaastu shastra have been two of Aviiral Pandeiiy's primary areas of study for the better part of the past six years. However, he only started formally teaching numerology in 2021, under the name Trinetr Blessings, and he has already instructed hundreds of students in the subject. When he first began his career in numerology, he had many obstacles in gathering accurate information. As a result, he made the conscious decision to instruct on this subject in a manner that was very straightforward and truthful. He started with ten pupils in the first batch he ever taught, and he currently has a database of over one thousand students.
The name of the institution is Trinetr Blessings, and it is known for its instruction in occult scientific topics, its sales of authentic and original things, and its provision of consultancy services. Their goal is to educate people about these previously unknown practises so that they can lead more fulfilling lives. The following elements contribute to the singularity of their presence in the world:
Their courses are designed in such a way that anyone can simply learn from them.
They help people pursue careers in the occult sciences by offering advanced training.
Their courses are constructed in a highly logical manner, so that anyone may simply learn.
Through their advanced courses, they assist people in pursuing professions in the occult sciences.
Following the training, they schedule live meetings to clear any doubts.
Students are placed in a group where lecturers and specialists assist them in resolving any issues that arise.
They believe in forming lifelong relationships with their students. They have a unique and easy way of teaching this complex subject.
They offer natural stones as well as real and unique items such as semi-precious stone bracelets, necklaces, and pendants.
They have recently distributed their numerology software to all of the students, and very soon they will distribute their website for online shopping. They can help you attain your full potential and have a better experience in life if you are having challenges with your health, finances, profession, relationships, or company. They can also aid you in developing healthier relationships. Simply altering the way your name or the name of your company is spelt can have enormously good and dramatic effects on your life and your business.
Therefore, make haste to satisfy your curiosity and learn about the many different fields of expertise that Aviiral Pandeiy has to offer. Visit one of the following handles to learn more about him and the things he is working on: -
website: www.trinetrblessings.com
What's Your Reaction?