Devanshi Sharma, Curated Wishes Events Corporation: Unleashing Creativity and Redefining Event Planning.
Curated Wishes Events Corporation is pleased to introduce Devanshi Sharma, a visionary entrepreneur who has revolutionised the art of event planning. Devanshi pursued her true vocation with an indomitable spirit and an innate passion for creativity, going beyond established business endeavours. As the founder and driving force behind Curated Wishes Events Corp., she warmly welcomes clients to embark on an extraordinary voyage in which each day reveals a new project and each event becomes an extraordinary experience.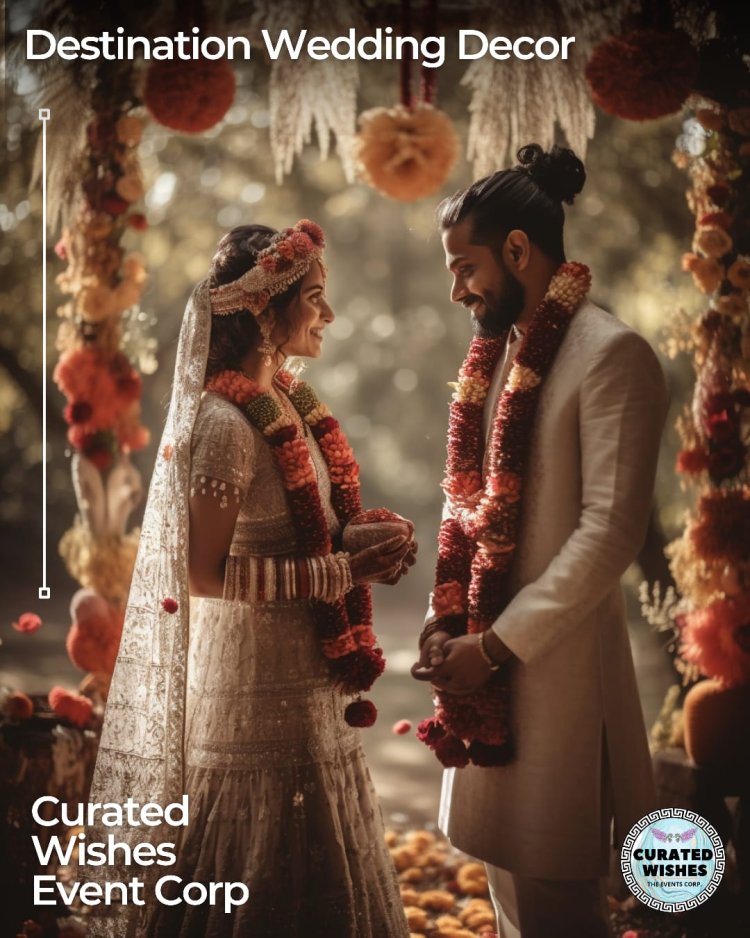 The entrepreneurial path of Devanshi Sharma began in the midst of previous successful ventures; but, her spirit craved for a creative outlet where she could bring vivid colours to life and construct treasured memories. Curated Wishes Events Corporation is a monument to Devanshi's enthusiasm for creativity and her commitment to exceeding the expectations of her clients. She was driven by an unyielding ambition to make her dreams come true when she launched the company.
When one uses the services of Curated Wishes, they are not just another lucky customer; rather, they are an explorer about to embark on the journey of a lifetime. Because Devanshi and her team of highly educated and credentialed experts have a wealth of experience in event planning and management, they are able to ensure that each and every aspect of the event exceeds the expectations of the customers. At Curated Wishes, they take great pride in their unwavering dedication to meeting each and every requirement for an event, and they will not settle for anything less than complete satisfaction.
Their success can be attributed to their willingness to go the extra mile on a constant basis in order to produce remarkable events that flawlessly realise the goals of their customers. Curated Wishes has an exceptional track record of providing spectacular events that create a lasting impression. This includes anything from themed birthday celebrations and anniversaries to club parties and concerts, as well as weddings, marketing campaigns, and public relations events.
Curated Wishes is an all-in-one service that can turn every occasion into a memorable and fruitful occasion. They offer a wide variety of services, some of which are design services, bookings, food catering, mandapas, wedding stages, dhol, wedding arrangements, product launches, entertainment, lights and sound, videography, PR management, marketing campaigns, decorations, table scaping, artist and celebrity management, live concerts, bar islands, and bartenders. All of their customers' events are certain to be a resounding success because to the skilled staff that they have assembled, which has a combined experience of decades.
Because of Devanshi Sharma's visionary leadership and unwavering commitment, Curated Wishes Events Corp. has become a multi-award winning company that coordinates more than 100 events yearly. They are quite proud of their ability to take regular event concepts and turn them into spectacular, once-in-a-lifetime experiences, whether it be through the design of the event, the cuisine, or any other event services they provide. Their staff is dedicated to providing exceptional results, whether it is through rigorous event planning and management or world-class music and sound production.
The staff at Curated Wishes has many years of expertise and a steadfast enthusiasm for both music and events; as a result, they are committed to giving their customers the very best experience that is humanly possible. They are aware that every event is one of a kind, which is why they cultivate tight relationships with their customers in order to learn about their special requirements and devise individualised strategies that are in keeping with the clients' objectives and financial constraints.
Curated Wishes has carved out a specific place for itself in the market, and Devanshi has demonstrated her ability to be an effective and imaginative leader. The company is proud to proclaim their devotion to meeting all of the event requirements of their clients.
Therefore, there is no need to accept anything less. Make a reservation with Curated Wishes Events Corp. as soon as possible, and get ready for your event to reach new heights. You are welcome to call the number 9131144211 at any moment, and their committed team will promptly take care of your event.
What's Your Reaction?