Send Joy Right to Their Doorsteps with Shipkar Express, Your Reliable Courier Partner
Shipkar Express, created by Harshvardhan Singal and operating in the logistics sector, provides a variety of specialised logistical services to customers in both the domestic and international markets, responding to the rising demand in the business.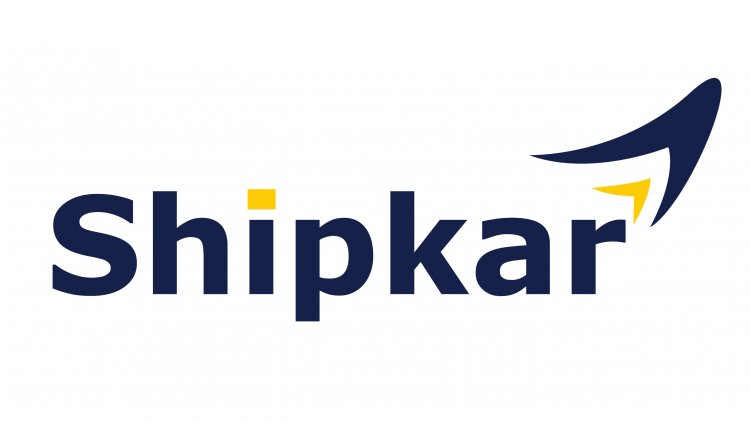 Harshvardhan began his career by working as a management trainee in a well-known firm of chartered accountants. There, he gained knowledge in the areas of taxation, accounting, and business management. After finishing his internship with the accounting firm, he next worked for a brief period of time for CAFRAL, which is a branch of the Reserve Bank of India. After being accepted into a well-known university in Australia (name the university), Harshvardhan relocated to that country. However, not long after his arrival, he became aware of a lucrative business opportunity and made the decision to abandon his master's programme and return to India.
Harshvardhan began his e-commerce venture by selling wrist bands featuring well-known musicians, actors, and actresses on several e-commerce marketplaces. Soon after, he expanded his inventory to include other fast-moving consumer goods (FMCG). Harshvardhan established his first brand, Midkart, after recognising a gap in the market for the supply of high-quality, specialised products that were solely focused on mobile phone, tablet, and laptop accessories on online marketplaces. Midkart is now a successful brand that generates more than one million Indian rupees in monthly profits.
After successfully building the Midkart brand and stabilising the business, Harshvardhan made the decision to join his family business, which was in the road transportation industry, in order to gain an understanding of the logistical supply chain in various cities in India. This experience gave him the fodder and knowledge he needed for his most recent endeavour. Harshvardhan researched the market and available supply in the services for reliable, affordable, transparent, and high quality logistical supply partners to individual customers in the space of small, medium, and large/excess baggage in domestic and international locations partner and Shipkar Express was launched as a result of the experience and the difficulties he faced while travelling or shifting in India and other countries.
Shipkar based its operations on an aggregation approach and takes great care in selecting its partners so that it can cater to the specific requirements of each individual customer. In order to ensure that their valuable customers do not experience any difficulties or face challenges while placing an order through their platform, their client-centric approach first verifies the reliability of partners before building ties. This, combined with their commitment to transparency, commitment, and honesty, has made it the most preferred medium amongst customers at a cost that is less than 20% of that of regular services.
In addition to meeting his primary demand in domestic and international medium, big, and surplus shipments, Shipkar also offered a door-to-door service for C2C customers in traditional offline courier markets. Shipkar express has also expanded its reach to provide services to millions of immigrants living in various countries via Shipkar Shopmax. At this location, customers can place orders, and Shipkar will assist them in acquiring, packaging, and shipping their preferred domestic and international brands.
In addition to providing services for the shipping of excess baggage, the company also provides services such as domestic courier service and international courier service, which enables people to ship gifts and care packages to loved ones located anywhere in the world. Shipkar Express will soon launch a campaign to assist the millions of students who relocate from India. Shipkar Express is committed to making travel, relocation, or the delivery of bulky luggage an easy experience for both customers and travellers.
Shipkar is also providing the same services to students and relocators who are located within India. The company's coverage in the Indian domestic market extends to over two thousand cities and twenty-seven thousand pin-codes.
Shipkar has concluded their sales with 2 Million Indian Rupees (INR) for the year 2021-22 in less than and a half a year. In addition, sales for the year 2022-23 have already surpassed 4 million INR, and the company anticipates finishing the year with total sales of more than 8 million INR.
Harshvardhan, who is younger than 30 years old, wants to become a serial entrepreneur and has already begun this journey by developing successful, nimble, and customer-centric businesses. Harshvardhan's goal is to become a serial entrepreneur. With his mission to give the best standard of customer service in the places that are the least serviced at low rates, complete transparency, honesty, and ease to the clients, he looks to build his enterprises and the Shipkar brand so that he can cater to a rising customer base.
For further details, please visit:
https://shipkar.com/
What's Your Reaction?