An Automatic Valuation Tool -Venturebuddy
We have built an automatic valuation tool here at Venturebuddy, which will allow you to determine the worth of your company in only a few minutes.
We are experts in the field of valuation. Many start-ups ask us for help with valuation. There are a variety of reasons for valuing a company, including raising money, determining the firm's worth, and facilitating mergers and acquisitions.
We've seen firsthand how tight the budgets are for new businesses. To put it another way, they don't have the money for valuations.
Our automatic startup valuation calculator takes about 15 minutes to complete the valuation of the business. Fill out some basic information about your business, industry, management and financials to get started.
For a full valuation assessment including industry analysis and sensitivity analysis in 15 minutes, the user can access the report.
If you're an entrepreneur, you may utilise this to help you find investors and other parties who can help you grow your business.
Our computerised valuation report may be utilised for a variety of purposes by the client. In India, we are the first to go from subjective to objective valuation methods.
The highlights of our product are:
Comprehensive report with industry analysis and sensitivity analysis
Valuation by an internationally accepted method Discounted Cashflow Method
It saves a significant amount of time.
Market and its Scope for Venturebuddy
One of the fastest-growing startup ecosystems in the world can be found in India, which is a hotbed for new ventures. According to a poll conducted by the Times of India, there are currently 73,000/- registered startups in India. In addition, these are only companies that have been formally registered. Many start-ups do not have a business registration number. Valuations are necessary for any startup.

There will be an increase in the demand for startup valuation services as more people become aware of Shark Tank India's involvement in Indian firms. Investors are constantly on the lookout for third-party assessments of their investments. There is a market for investors, too. Around 12 million Indians already participate in equities, with over 800 venture capital firms.
Only one approach has been used so far in the development of models. If you're interested in learning more about the competition, you may use our advanced version to generate valuations using a variety of different approaches. Simply, improving and enhancing its value.
For future plans, we've aimed to include as many countries as possible in this effort. We'll start with the United States and Singapore.
It is our goal to democratise the startup ecosystem in India by raising funds, investing, and bringing value to entrepreneurs.
Its A world-class valuation platform that allows anybody, wherever in the world, to conduct valuations in 15 minutes or less is currently being developed for this purpose.
Since 2013, he has become a Chartered Accountant Initially, he worked for a hedge fund firm. In spite of this, he has always been a self-starter.
In addition, he helped Pro TaxKing Advisory Pvt Ltd open more than 100 GST centres across India.
The rise of the Internet, globalisation, and startup culture inspired him to open a consulting firm specialising in international business services. Startup valuations, startup fund raising, and startup financing are all areas in which we can assist you with.
As an IBBI-certified appraiser, he's done work for a variety of businesses, including his own.
In the United States, Singapore, the United Arab Emirates (Dubai), Hong Kong and other industrialised nations, he helped numerous Indian entrepreneurs establish their firms.
In 2012, she became a Chartered Accountant. Investment banking and real estate financing have been her main areas of focus since 2012. She will be a co-founder of VentureBuddy in 2020. She began her consulting career with Preetesh Maloo in appraisals, financial modelling, project finance, and transaction structuring, all of which she has extensive industry expertise in.
The value calculator was created with the goal of breaking into the IT industry, which many see as the wave of the future. She was the one who came up with the concept of the Startup Valuation tool. She currently serves as VentureBuddy's Product Manager.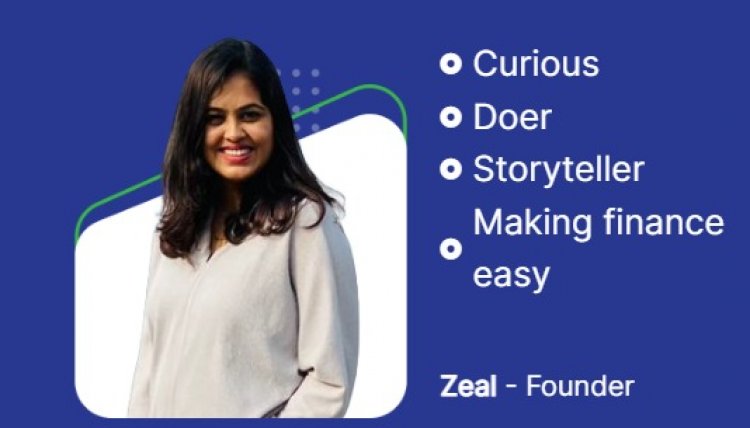 What's Your Reaction?