The first of its kind in India, an experiential learning preschool chain
Hi Kalpaa's CEO and founder is Shalini Sharma. This Bangalore-based preschool engages in experiential learning centred on the idea of creation via experimentation and experience. At Kalpaa (www.kalpaa.org), children are encouraged to explore, experiment, and participate in the entire learning process. Kalpaa believes in fostering a child-centered atmosphere that stimulates and nourishes each child's unique potential, interests, and needs.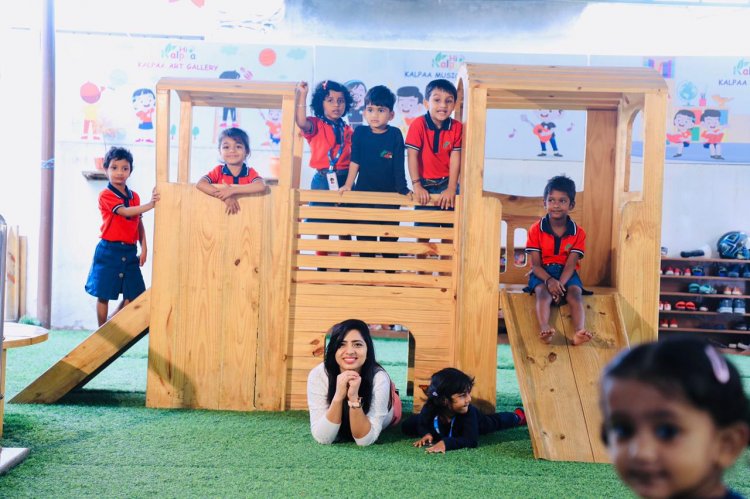 Every child will have the opportunity to learn new things and have new experiences since it is based on six solid foundation stones. Kalpaa Pre schools are quickly becoming the most sought-after educational establishment because they have a vision of ensuring the holistic development of all types of learners into an all-around personality with sound values and superlative qualities. They are working toward this goal with the goal of becoming the most sought-after educational establishment.
This business was established in 2012 by Shalini Sharma, who is also the Chief Executive Officer of the pre-school that she runs, and she has ambitions to expand into four additional locations by the start of the academic year 2023-2024. Her educational credentials include a Bachelor of Engineering (BE) and a Master of Technology (MTech), and she is a dedicated edupreneur. She had a total experience of more than 15 years, and she had a great desire to contribute to the education of future generations during her whole career. She got her start in the world of entrepreneurship by working for their experiential learning firm, FUNLAB. According to what she says,
She has been successful in starting and running a number of enterprises, most of which have been in the education and telecommunications industries. She takes great satisfaction in the fact that she has been personally responsible for the creation of a number of jobs that are of direct benefit to the community. The most essential thing that she is doing is supporting innovation and technology through a variety of training and education approaches that are cutting edge and up to the standards of the world.
After conducting a great deal of study and analysis, she and the other members of her core team devised a one-of-a-kind, award-winning curriculum that is primarily centred on story- and experiment-based learning. Her goal is to become Hi Kalpaa the pre-school brand of choice across the entirety of India and establish a foothold in all of the country's most populous cities. Shalini is of the opinion that the most effective method of teaching young children is one that emphasises experiential and hands-on learning. She is interested in penetrating the massive Indian market, which is comprised of over one hundred million (10 cr) students in the age range of two to six years old. She has a positive outlook on this industry and plans to develop more than one thousand branches within the next five years, with a total enrollment of more than one hundred thousand pupils.
Even though Shalini has been recognised as "India's First Experiential Learning Pre-school" by the Global Triumph organisation, "Pre School with best infrastructure in Bangalore" by MySkool, and have been adjudged as "Women Edupreneur 2020" by Blind Wink, the beginning of her career was not without its challenges. She had to deal with a number of challenges associated with statutory approval and its convoluted process, as well as challenges in initially raising cash and maintaining quality control under a franchisee business model. These were only some of the initial difficulties she encountered. For her, striking a balance between her professional and personal life was extremely challenging, but she has, to this day, been successful in doing so.
She warns all young people who are considering going into business for themselves that achieving success is not easy. The most important qualities for achieving success in life are perseverance, honesty, and integrity. The voyage of entrepreneurship requires a number of essential components, the most important of which are self-assurance, enthusiasm for one's chosen field, and ongoing inventiveness. One shouldn't let themselves be affected by the negativity that is around them; instead, they should remain focused and calm, and they will undoubtedly achieve what they are striving for.
What's Your Reaction?