Sandesh Deshmukh and his plan to establish more than one thousand jobs in the next three years!
In today's digital environment, a business's online presence is becoming increasingly crucial. Through his innovative branding and marketing strategies, Sandesh Deshmukh, the Founder Director and Chief Executive Officer of Proceed Digital Private Limited, assists Brands in establishing a strong presence and attaining success.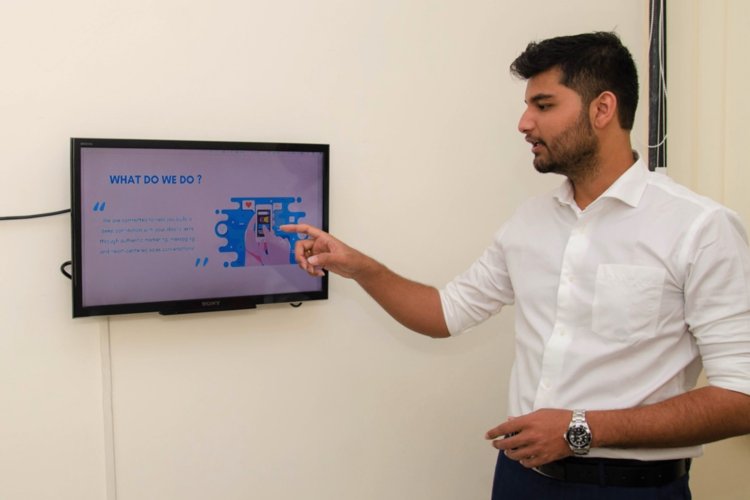 Before we go any further, it would be great to find out something positive about him. Individuals who want to accomplish something in their lives but are unsure how to get started can benefit greatly from learning about his journey. He overcame the difficulties that he faced in his life by having unwavering faith and an optimistic outlook.
Throughout his childhood, he witnessed not only his family but also a great number of other people struggling with the day-to-day challenges of life. Because of this, he made a firm choice that he would not continue living this same life, and as a result, this decision generated a desire within him, and he set his eyes on leading a life that was satisfying and accomplishing something of great significance.
Despite the many obstacles he encountered over the course of his life, he never lost his self-assurance. He had a great deal of confidence in himself and had committed to some goals that were absolutely admirable, and this was something that was beyond everyone's wildest imagination.
Mr. Sandesh Deshmukh is an eager individual who takes pleasure in gaining new knowledge and expanding his existing body of information.While he was still finishing up his undergraduate studies, he made the decision to apply to some of India's most prestigious MBA programmes. He prepared himself, took the exam, and was eventually accepted into one of the best MBA colleges in the state of Maharashtra, which was ranked number four. His goal is to see the city of Nashik thrive, and he was inquisitive about how enterprises with a value of more than one thousand crore rupees are established. At the same time, he made the observation that institutions give students who have completed a course in digital marketing a higher priority than those who have not taken such a course. At that time, he made the decision to follow through on his desire in gaining knowledge about digital marketing.
He decided to take the Digital Marketing Course and performed quite well throughout the many lessons. Gradually After thinking it over for a while, he made the decision to forego getting an MBA in favour of immediately launching a digital marketing company. And for him, that was the defining moment of the turning point. Due to the fact that it was a rash choice, he never gave any thought to what others would think or what would occur if he went through with it.
In the year 2019, he launched his business with the intention of making it the most successful branding and marketing company in the world. Today, the company is widely recognised as a prominent contender among the industry's most successful digital marketing agencies. In addition, the organisation has a knowledgeable and skilled staff, in addition to serving over 550 customers located in a wide range of cities, states, and nations!
Sandesh Deshmukh has a vision for Proceed Digital to become the go-to digital marketing company, and the key aim he has set for the company is to eventually establish a team of one hundred highly talented leaders who will give value to the lives of thousands of individuals and businesses.
His ability for understanding people and supporting them is demonstrated by the pleasant and professional manner in which he interacts with all parties. In a similar vein, he and his teams are aiding a large number of businesses with the implementation of digital innovations to increase their efficiency, which will ultimately lead to the expansion of those enterprises.
He demonstrated that in order to achieve greatness in life, one must act responsibly and keep a positive attitude no matter what challenges they face. He had a clear objective and overcame a number of challenges along the way.
Website : https://www.proceeddigital.com/
What's Your Reaction?