Mohammed Ehsanullah A – An Entrepreneur and founder at Ehsan Enterprises on his mission to make every business go digital
Mohammed Ehsanullah A is the founder and CEO of Ehsan Enterprises, a digital marketing firm. Mohammed Ehsanullah A founded Ehsaan Enterprise with the goal of strengthening digital marketing methods for various industries such as real estate, travel and aviation, finance, fashion, and education to produce high-quality leads and improve sales. Mohammed Ehsanullah A, the founder of Ehsan Enterprise, has a track record of accelerating the growth of global corporations.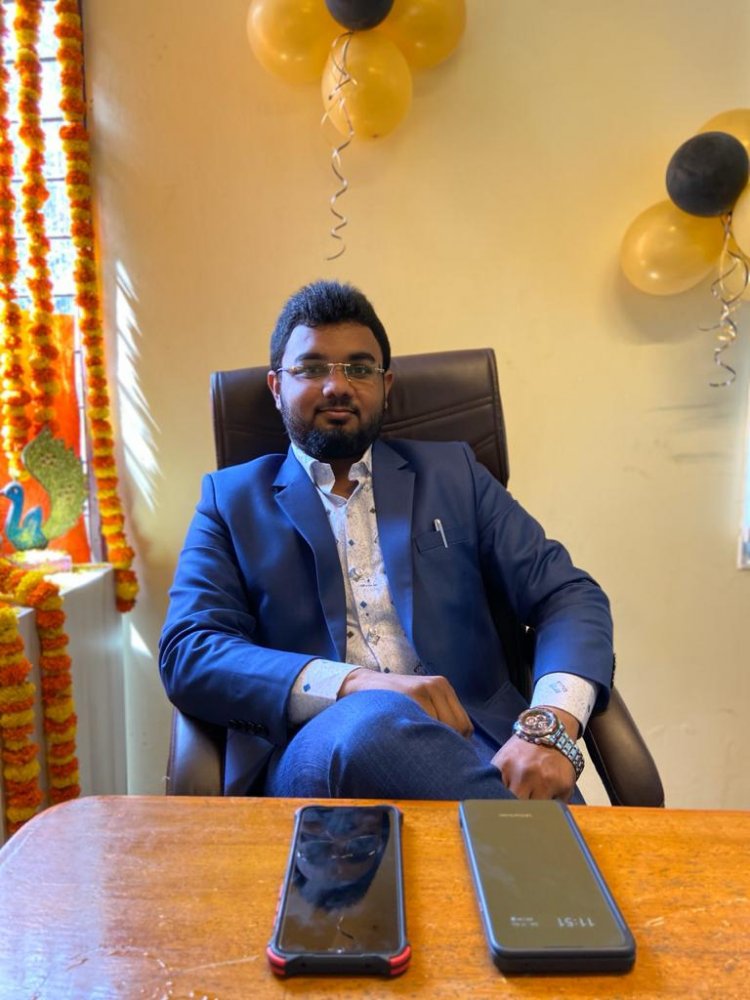 It was Ehsanullah's strong vision that fuelled him to take the challenge, explore and have determination with the ability to perform and succeed. Establishing the culture, norms, expectations and duties Mohammed Ehsanullah A outlined the frame for the growth of the real estate, Travel and Aviation, Finance, Fashion and educational Institutes that succumbed to the slow global growth and fierce market competition by eradicating the blockers towards the way to success. Ehsan enterprises offer a plethora of business solutions to different industries catering to the services of Digital Marketing, offline marketing, Web and app development, investment consulting and business consulting and many more.
Mohammed Ehsanullah A with his team of experts helped the potential clients to generate crores in revenue utilizing analytics and data to develop conversion-focused marketing strategies. When it comes to Real Estate, Travel and Aviation, Finance, Fashion and educational sector specifically Mohammed Ehsanullah A venture Ehsan Enterprise stood tall as one of the well-reputed and famous Digital Marketing company. Known for reducing lead cost and getting quality leads the team at Ehsan Enterprise streamlined the marketing efforts so that every business can reach more buyers.
Belonging to a humble family background born and brought up in Bangalore 24 years old Mohammed Ehsanullah A shares his journey in a crux "I grew up in a middle-class family, had to shift my studies to evening college due to financial constraints, and worked in companies in the mornings. At the age of 18, I began working for Airtel as a sales officer, which allowed me to meet new people and travel to new places. I then diversified and moved to a new role of content moderation, which was essentially an 8-hour corporate job. From there, I decided to start my own company, Ehsan Enterprises and began providing marketing and sales services to local businesses. I went through many ups and downs, but my consistency remained, and I was later introduced to start-up clubs, where I was honoured with the youngest entrepreneur and achiever award in the year 2018. Later in the year 2020, I was fortunate enough to be selected as a Jury member for the 193-unicorn start-up Battle; now, I mentor many start-ups and have also founded taxprobe.in, a technology-driven platform that provides end-to-end solutions to businesses in the areas of finance, legal, marketing, and technology"
We all want to experience success at least once in our lives, but Ehsanullah's achievement was particularly elusive because of his humble and down-to-earth attitude. He did not attain success because he was lucky or because it was handed to him; rather, he possessed the sheer determination required to accomplish it. His will to succeed was aided by his hard work and willingness to put in the effort. Ehsanullah never pretends to be a perfectionist; instead, he concentrates on developing his personality, leadership, and management abilities while acknowledging and working to improve on personal weaknesses.
In today's age of digitalization, about 90% of firms have made the switch to digital marketing, utilising digital channels such as search engines, social media, email, and other digital platforms to communicate with existing and prospective clients. This goes without saying: digital marketing allows you to reach a larger audience with customised advertisements at a lower cost. As a result, you'll be able to track your progress on a daily basis and push your company to the next level.
As a means of communication for companies, digital marketing has grown in popularity. Mohammed Ehsanullah A develops methods that assist companies and businesses of any size establish better contact with consumers. He engages customers in a digital world, increases brand recognition, and positions the company as an industry thought leader at the forefront, ensuring that customers are ready to purchase.
Claim to Fame - Mohammed Ehsanullah A
Felicitated with the Youngest entrepreneur and achievers award in 2018 by start-up club Bangalore.
He remained a Judge at 193 unicorn start-up battle in 2020
His Latest projects - Taxprobe.in - PCOS assist application (social cause)
His words for the aspiring entrepreneurs "Remain dedicated with an equal amount of patience, focus and hard work and keep on giving your best until you achieve your goal"
Visit to learn more - http://ehsanenterprises.in/
Email - info@ehsanenterprises.in
LinkedIn - https://www.linkedin.com/in/a-mohammed-ehsanullah-609582126/?originalSubdomain=in
What's Your Reaction?