MathStepUp simplifies the process of learning math and helps you perform better overall.
It is my firm belief that "there should be no such thing as dull mathematics," as stated by the renowned Dutch scientist Edsger W. Dijkstra. Therefore, we owe a great debt of gratitude and praise to our instructors, who exert much effort on our behalf to ensure that mathematics remains an engaging and relevant topic throughout the course of our education.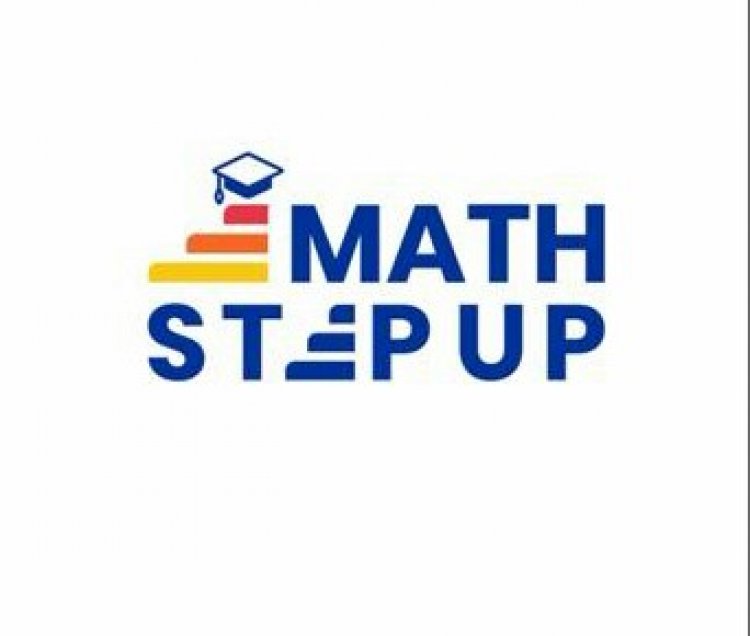 One of these motivating and enthusiastic educators is Miss Neha Anil Hiwalee, who goes out of her way to ensure that her students like learning mathematics and find it easy to understand.
MathStepUp was established by Miss Neha Anil Hiwalee, who is currently 24 years old and originally from Mumbai.
Students receive their math instruction from Ms. Neha in an online format using the platform known as MathStepUp. As a result of observing the challenges and obstacles that the pupils encountered when attempting to comprehend and solve mathematical problems, Miss Neha came up with the concept to teach mathematics. She began by providing pupils with low-cost and no-cost mathematics instruction. She began her career by doing private arithmetic lessons for a few of students in her home. Many of her pupils found joy in her approach to teaching, and many expressed contentment with the mathematics instruction she provided. Her one-of-a-kind approach to instructing arithmetic made difficult concepts understandable and interesting to her class. Neha made the decision to create online classes in order to share her wealth of knowledge, broaden her reach, and assist a greater number of students after receiving a number of overwhelmingly favourable evaluations and comments. Consequently, she established MathStepUp. Numerous pupils benefited from Neha's instruction through the use of this online platform. Neha offers free master courses and classes for a very small charge to everyone through MathStepUp. This is beneficial for students who are unable to purchase maths classes owing to financial concerns, as these students will be able to take advantage of Neha's offerings. The free classes ended up being really beneficial for a great number of students, and her efforts are certainly noteworthy and admirable. It is wonderful that such high-quality classes are offered at no cost to the participants.
Math is one of the most despised subjects, and many students find it tough. However, through the use of MathStepUp, students become enthusiastic to learn and enhance their ability to solve mathematical problems. Mathematics is one of the most dreaded disciplines. The primary goal of the MathStepUp programme is to simplify mathematical concepts and problems while also elevating mathematics to the status of a scoring subject. Many students have developed an interest in mathematics as a result of learning from Neha through MathStepUp. Additionally, these students are ecstatic with their academic progress and the ease with which they are able to solve mathematical problems. MathStepUp has been a significant contributor to students' success in achieving good marks in mathematics. Ms. Hiwalee is of the opinion that education is of the utmost significance, that it plays an essential part in the growth of society, and that it is just as essential to one's own survival as oxygen is.
In addition, Ms. Hiwalee has a distinguished academic record and experience in the field of electronic engineering. She is an expert in her field and has earned a number of degrees, including an MBA in finance and an MA in political science. Moreover, she is currently working toward earning her Ph.D. in Political Science. She also has a Diploma in Classical Music, which is an impressive addition to her list of accomplishments. Additionally, Ms. Hiwalee has had research published in the Indian Patent Journal, and she is now submitting an application for a grant. In addition to that, she is an entrepreneur in three different industries, one of which being education. She has accomplished a great deal despite only being 24 years old and has made a significant contribution to society through the provision of free education to those who are disadvantaged.
You can e-mail Ms. Neha Anil Hiwalee at the following address to obtain additional information about her:
nehaanilkumar01@gmail.com
What's Your Reaction?