During India Energy Week 2023, Jain University, R&D Centre inks an MOU with BLH.Global on Green Hydrogen Initiatives. Names it UDJAN
The India Energy Week (IEW) 2023, the first big event during India's G20 (Group of Twenty) Presidency, was opened on February 6, 2023, in Bengaluru, Karnataka, by Prime Minister (PM) Narendra Modi.
The notion of Green Hydrogen is gaining traction in the nation as a consequence of the Indian government's "Green Hydrogen Policy." India is poised to become a global centre for Green Hydrogen generation.
Under the UDJAN activity, CENTER FOR RESEARCH IN FUNCTIONAL MATERIALS, JAIN UNIVERSITY, and BHARAT LIGHT HOUSE GLOBAL SOLUTIONS PVT LTD sign a memorandum of understanding.
Below are the list of activities carried out jointly:
To carry out the Research Activities on Green Hydrogen and its allied solutions.
To carry out Workshops/Seminars/Awareness activities on Green Hydrogen.
Joint submission of National and International Grants for Research and Development on GreenM Hydrogen subject.
To create Internship opportunities for students in Green Hydrogen Industry.
Jointly participate in Seminars/Conferences on Green Hydrogen to expand this activity.
Collaborate with International Bodies on Green Hydrogen initiatives.
Create National awareness on Government Policies and Goals in Green Hydrogen Space.
Work towards Building a Sustainable Ecosystem in reaching NetZero.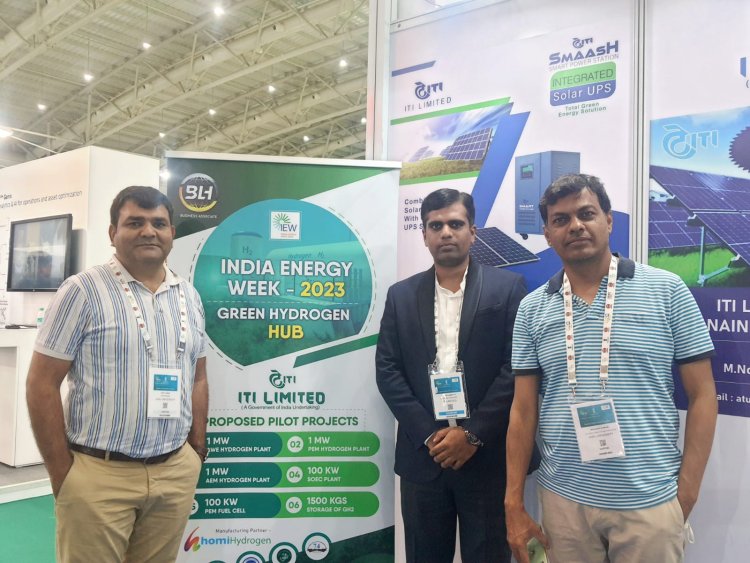 Mohan Kumar K R, Chief Executive Officer of BLH.Global, emphasised the significance of establishing a sustainable environment for achieving the Netzero targets, which can only be accomplished via collaboration and equitable engagement by industry and academia, therefore this collaboration. Prof. Mahaveer Kurkuri, Associate Director of the Centre for Research in Functional Materials (CRFM) at Jain University, said that future energy transitions will occur more frequently than in the past. We have only recently begun to see EVs on the road, but we are already discussing hydrogen-powered vehicles; therefore, transitions will occur more rapidly in the future, and we must be prepared for the change; therefore, this collaboration would accelerate the dissemination of knowledge to those in need.
What's Your Reaction?