Dr. Monica Balakrishna Transforms Lives Through Her Humanitarian Service
Dr. Monica Datta Balakrishna is a Dubai-based entrepreneur and the creator of DIGI INFO Trade LLC, a renowned provider of IT and security solutions founded in 2007. In addition to being the founder and president of the Karanishan Charitable Foundation, she is also a passionate digital developer.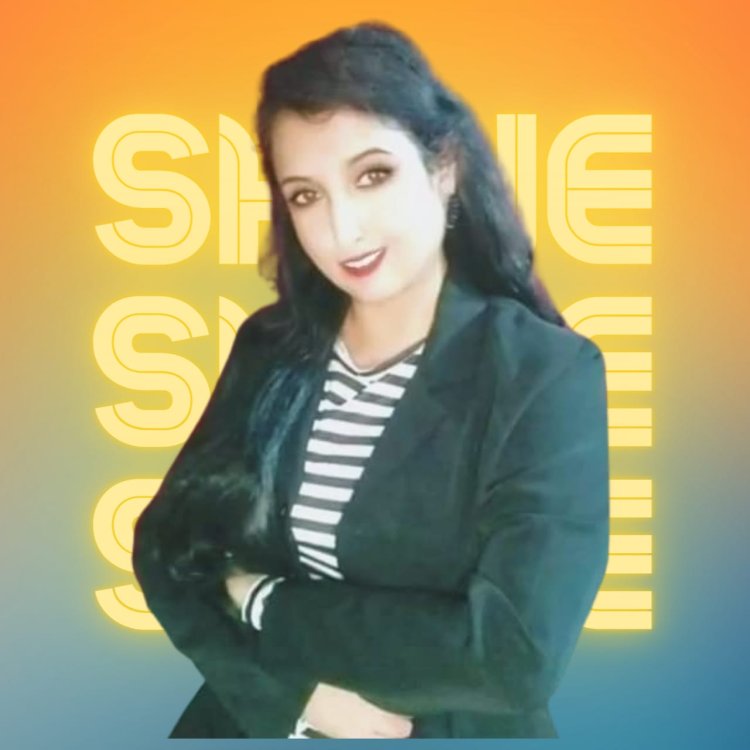 Her successful career began almost immediately after she had finished her graduation requirements, for which she had been awarded three university gold medals. After that, in the year 2001, she established a part-time coaching business in Chennai catering to students who were interested in acquiring business English communication skills. There were around 32 students enrolled in the programme when it first started, but that number has since increased to 125. The company was a big success and began picking up speed in the very first year. At this period, Dr. Monica was also employed by Modi Telecommunications and Wipro on a full-time basis as a business analyst for both of these companies.
After moving to Dubai in 2005, she started her own business providing information technology and security solutions, specialising in biometric technology and associated enterprise resource planning (ERP), human resources (HR), and attendance software, in addition to other security products. The headquarters of the corporation may be found in Dubai, and it quickly expanded into other parts of the world, opening offices in the United Arab Emirates, the United Kingdom, and India, among other places. Because to Dr. Monica's expertise and unwavering commitment to the success of her company, DIGI INFO Trading LLC has emerged as a market leader in the field of information technology and security solutions and does business on a global scale.
In addition, Dr. Monica Balakrishna founded the Karanishan Charitable Foundation in 2017 with the intention of helping mankind by supporting those who are less fortunate in acquiring the essentials of life while maintaining their dignity and respect. The Karanishan Charitable Foundation is a Section 8 non-governmental organisation (NGO) based in Chennai, India. It provides migrant and low-income families with nutrition, education, health care, vocational and life skills training, as well as counselling services. Donors receive an income tax exemption under Section 80G for their contributions. The foundation's mission is to ensure a sustainable living environment for these families.
The 12 A and 80G licences that have been granted to the NGO are intended to be used for the advancement of social welfare and the execution of four primary projects that are designed to accomplish certain goals. Among these is the Project Ahaar initiative, which gives away free meals to those who are destitute and low-income. As part of this initiative, the foundation provides family members of cancer patients who are receiving treatment outside of Mumbai's Tata Cancer Hospital with five hundred meals every day, which are delivered to the area surrounding the hospital. The second initiative is known as Project Shiksha, and its purpose is to give children living in slums access to free primary education by way of free online lessons offered by the DIGI online academy.
In addition, Project Ashray is an initiative that aims to provide homeless individuals who are mentally challenged with basic necessities such as clothing, food, and medicine. Project Ashray is assisting 11 villages in Assam and West Bengal that have been impacted by floods and high rain by distributing clothing, medication, food, grocery kits, tarpaulin sheets, and other supplies to cover their huts. These villages have been affected by the flooding and heavy rain.
In addition to being actively involved in the provision of social services across the entirety of India, the Karanishan Charitable Foundation is comprised of two orphanages and four retirement homes for the elderly. In addition, the non-governmental organisation (NGO) played a significant part in the fight against the Corona virus pandemic by providing free meals, hand sanitizers, and masks; giving oxygen concentrators; and raising public awareness about the need of being vaccinated.
The local migrant and low-socio-economic population has benefited tremendously from Dr. Monica Balakrishna's work as a social worker, which has created a firm basis for community development and capacity building within the community. Her efforts have made a big difference. She has also been given the title of "All India Women Achiever" in recognition of her remarkable contributions to the welfare of the local community.
In addition to this, Dr. Monica is a business owner, and she is of the opinion that continual failures are what lead to advancement and growth. She cautions the new business owners not to give up too soon, since perseverance is the most important factor in achieving one's goals.
What's Your Reaction?