Dr. Ajay Kumar Pandey, advocate and consultant, offers proactive precautionary litigation.
While discussing brilliance in the field of law, we cannot overlook the name of Dr. Ajay Kumar, a genius with unparalleled expertise.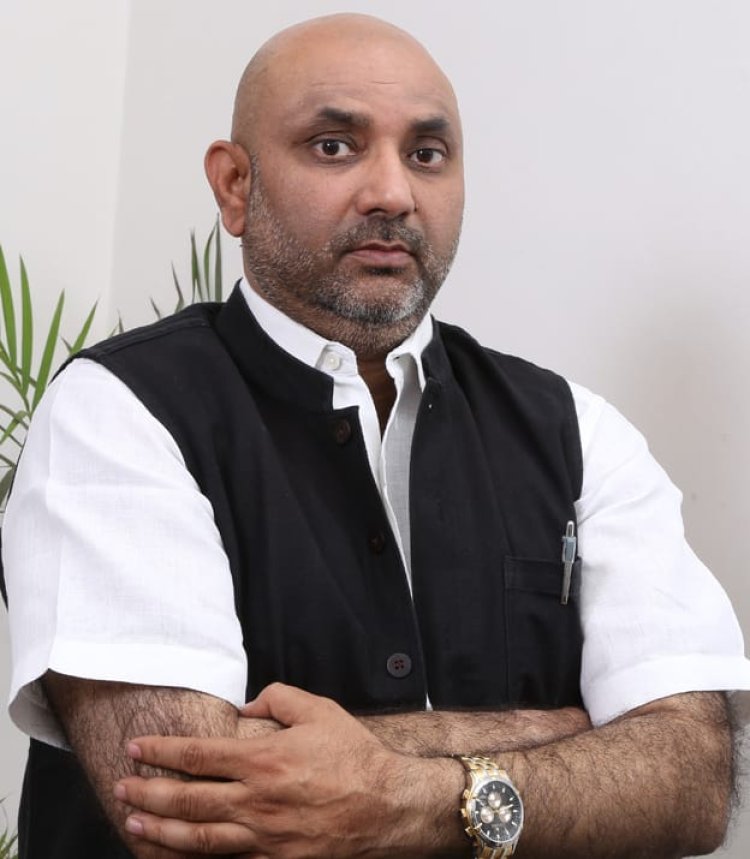 Dr. Ajay Kumar Pandey is a fifty-two years old advocate whose expertise and skills are well-known in the Supreme Court as well as the High Courts. He is the Founder of 4 C Supreme Law International Delhi, Mumbai and Dubai (www.4csupremelawint.com), one of India's leading International law firms in the areas of Commercial, Criminal, Civil and Constitutional Law.
The firm is broadly in the Litigation and Consultation business of Law and Management, delivering services at all levels of the judiciary by dealing in key areas of law. The litigation sector encompasses dealing in situations of corporate bodies, criminal nature, civil and constitutional matters, as well as family and matrimonial issues.
Dr. Ajay Kumar Pandey is a Senior Journalist in addition to his roles as an Advocate and Consultant. He is also the National Spokesman for the Lok Janshakti Party (NDA Govt. led by PM Modi). He is an alumnus of the prominent University of Allahabad and is a senior member of numerous national and international groups, including the International Council of Jurists, UK, Harvard Square, London. He also possesses a Ph.D. Degree in Corporate Law from Madhav University, Rajasthan, and an MBA degree in International Marketing from Bedfordshire University, UK.
He has achieved laurels in different disciplines, ranging from advocacy, media, corporate, international diplomacy & foreign trade, social and political activity, aviation, chamber of trade and commerce, education, cinema, drama, poetry, and literature, and also as a corporate management coach. In addition to that, he holds certifications as both a pilot and a trainer from the Blair Singer Institute in the United States.
In addition, it is well known that Dr. Ajay Kumar Pandey is the only Advocate in India who has hands-on work experience in the process of managing situations that include litigation in other countries. His international law firm has offices in India and abroad and is active in various domains of the industry, ranging from advising and taking up litigation tasks for top-notch corporate clients, individuals, politicians, bureaucrats, and Bollywood celebs. His firm is based out of the Supreme Court of India in New Delhi.
Since the firm's establishment, Supreme Law International has upheld a firm commitment to providing its clients with favourable trial outcomes and favourable settlement agreements through the course of their representation. Dr. Ajay Kumar Pandey's work profile extends beyond national borders and ranges from advisory to litigation in areas such as investment, real estate, education, visa, immigration, PR, NRIs legal issues, Company formation, Honeymoon marriages, and other areas. As a boutique law firm with dedicated trial attorneys who have over 40 years of combined experience, Dr. Ajay Kumar Pandey's firm is comprised of attorneys who are committed to the practise of law and who have over 40 years of
Dr. Ajay Kumar Pandey claims that his law firm is the only one that discourages litigation, and he attributes this to the fact that it is guided by the ideology of Abraham Lincoln, a well-known attorney in the United States. He favours proactive preventative litigation and is an ardent supporter of the guiding principle in the legal profession known as "act before the law acts on you." In addition to this, he is quite proud of the fact that his company has successfully solved a great number of criminal cases while they were still in the inquiry phase, preventing their clients from being sentenced to jail. In addition to this, he asserts that he has a success rate of greater than ninety percent when it comes to successfully solving the case.
One of his most remarkable accomplishments was winning the award for Best Criminal Counsel at the Supreme Court of India, which was given to him by the former Chief Justice of India, Justice Bala Krishana. He also won the award for Best Editor at State Time for both Delhi and Jammu. In addition to this, he was given the award for Best National Spokesperson, and he is a prominent advocate who is frequently featured in the media and on television shows. In addition, Dr. Ajay has written over three thousand articles and thirteen books, all of which have been published in reputable periodicals such as newspapers and magazines.
People are strongly advised to heed the old adage, "come to us before the law comes to you," as his company takes measures to guarantee that the law is obeyed in both its text and its spirit in order to forestall any unwelcome legal action in the future.
For more information, please visit:
Tel: M- 91- 9818320572. Website: www.ajaykr.com, www.4Csupremelawint.com
What's Your Reaction?