Deepam Silk: Five Decades of Excellence in Sarees and Ethnic Wear .
Deepam Silk's journey began with Mr. M. Chandrashekar, Vijayashekar's brother, and other family members founding the store in 1972. Vijayashekar Ravi joined the venture as a young 20-year-old in 1980, and since then, he has tirelessly devoted a minimum of 12 hours a day to the store's operations. His involvement spans from designing and manufacturing to marketing and ensuring a seamless shopping experience for customers.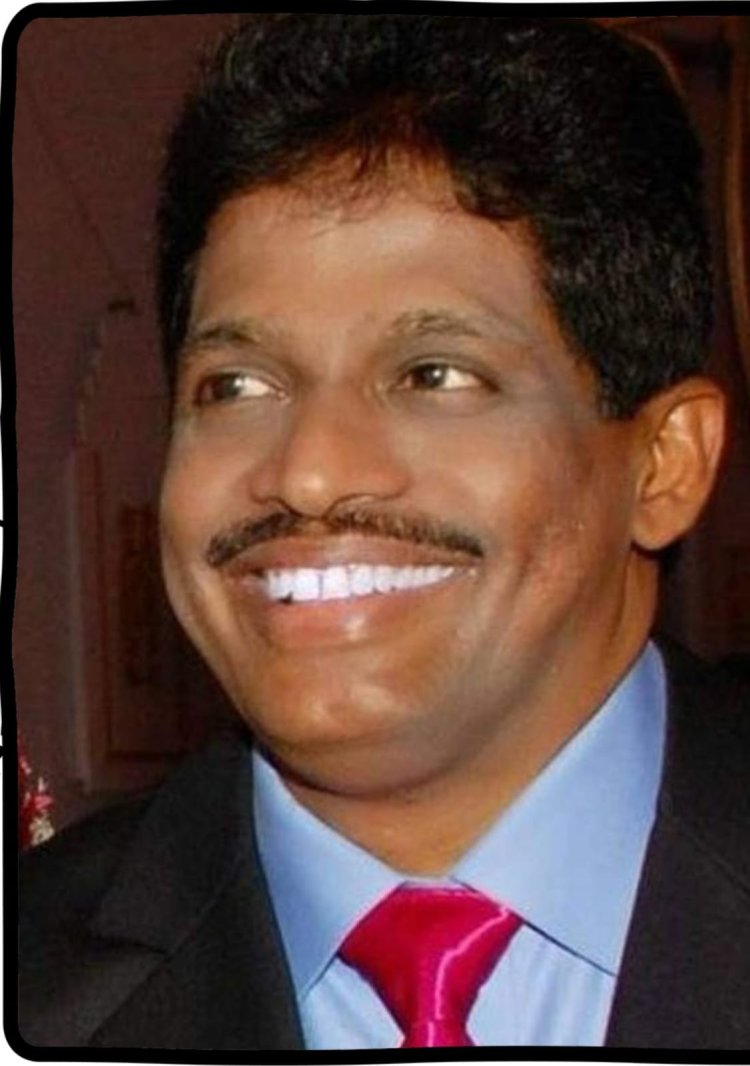 Vijayashekar Ravi is a multifaceted individual, not just leading Deepam Silk but also serving as the President of the Bangalore Trades Association, which is celebrating its 125th anniversary. He is an instrumental figure in bringing together major brands in central Bangalore district as members of this prestigious association. Deepam Silk, the iconic brand renowned for its exquisite silk sarees and ethnic wear, is not just a store but a tradition in itself. This brand has seamlessly woven its way into the hearts of its patrons for half a century. Behind the success of Deepam Silk stands Mr. Vijayashekar Ravi, the Managing Head who has dedicated 43 years of his life to making this brand a household name for exclusive wedding and party wear sarees. Deepam Silk stands as a family-oriented brand, firmly rooted in tradition. Over the years, it has achieved a remarkable annual turnover of 50 crores and gained worldwide recognition. Deepam Silk has two showrooms in Bangalore, strategically located on MG Road and Jayanagar, making it accessible to a wide clientele. For five decades, Deepam Silk has been synonymous with exclusive silk sarees and fabrics. Deepam collection showcases a stunning array of heritage and contemporary sarees sourced from skilled master weavers across India. With choices ranging from Kanjeevarams to Patola silks, it caters to every occasion, from festivals and pujas to weddings and receptions. The colour palette spans from rich, deep hues to vibrant summer shades, appealing to a diverse clientele. Deepam Silk's offerings extend beyond sarees. Their extensive summer collection features colourful attires to beat the heat, while the bridal trousseau section presents a dream come true for brides-to- be. Hand-embroidered and embellished wedding couture, adorned with kundan, zardozi, resham work, and genuine Swarovski crystals, transforms every bride into a vision of grace. Deepam Silk is more than just a brand; it is an experience. The location, the ambiance, the extensive showroom, and, above all, the remarkable assortment of sarees that cater to all tastes, designs, and budgets have transformed Deepam into Bangalore's iconic brand. With a 50-year legacy of making celebrations memorable, Deepam Silk continues to be the go-to destination for those looking to add flamboyance and style to their festive attire. Deepam Silks led by Mr. Vijayashekar Ravi, is planning for a significant expansion. They intend to open four new exclusive stores in Bangalore, India, and five more stores in the state of Karnataka. Deepam Silks is actively seeking franchise partners who are interested in becoming part of their growth. Additionally, they are also looking for larger investors who are willing to buy shares in the company. If you are interested in participating in the growth of Deepam Silks, you can reach out to Mr. Vijayashekar Ravi via email at ravideepam@gmail.com or contact him personally at 9886000096.
What's Your Reaction?