An amazing journey of Atul Kumar, a screenwriter and novelist who seeks to strengthen the community of screenwriters.
Only a few people are able to realise their hopes and aspirations! Atul Kumar is one of those individuals who, despite all obstacles in their lives, have spontaneously begun achieving their dreams. During his undergraduate years, he had a strong desire to achieve success. Since he began his career at age 24, he has been able to achieve a decent degree of accomplishment and experience while attending college!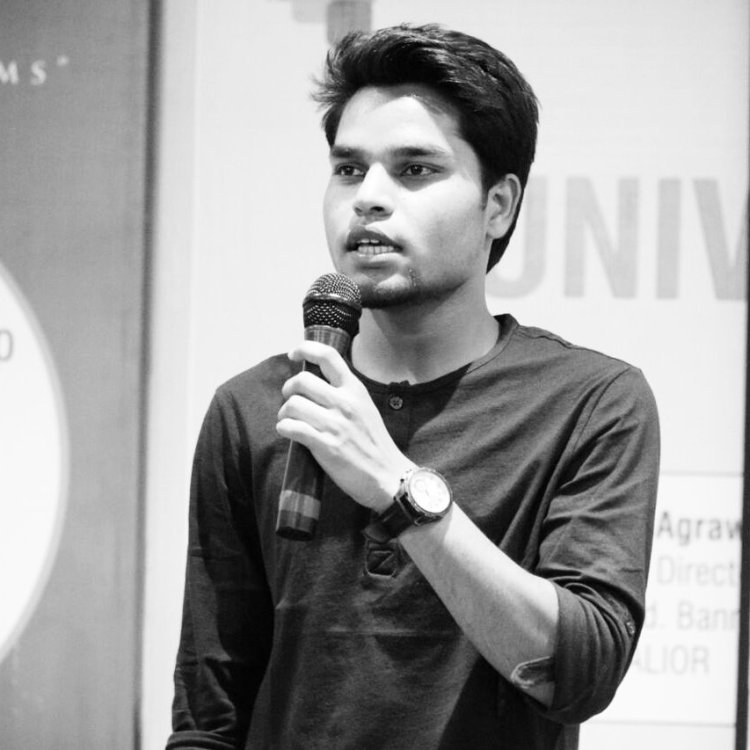 Atul Kumar is a well-known author and screenwriter, and he has the ambition to leave an everlasting mark on the literary and cinematic landscapes of India with the originality and imagination of his writing. Atul was born on August 29, 1995 in Gwalior, Madhya Pradesh. He has always had a strong interest in writing, even when he was a teenager.
Atul recently received his degree from ITM University in Gwalior and is now enrolled in a programme to study journalism and mass communication. For At the age of 25, Atul made the decision to indulge his passion for writing in his spare time. He launched his career as a writer in 2023 with the publication of his first script, "Mission Watchdog."
The screenplay, which chronicles the internal security system of India, in particular that of the Jammu and Kashmir region. The genre of this screenplay is based on the theme of intelligence or mass surveillance system in which a former Army intelligence officer and the National Security Advisor (NSA) of the country want to seek to improve the internal security of the country and go after terrorists in the Jammu and Kashmir region by completing an operation that may be essential in this digital age.
The protagonists of Atul's writing frequently face challenges in love, in their careers, and in meeting the expectations of their communities. Because of his writing style, which is straightforward but profound, he has attracted a significant number of screenplay readers all throughout India.
In addition to being a screenwriter, Atul is one of the most influential founders of Cine Storytellers. His website offers a wide variety of useful services, such as screenplay publication and advice on how screenwriters can improve their marketing or sales, among other things.
Atul's platform, "Cine Storytellers," is widely considered as one of the most influential in the community of screenwriters, and he hopes to motivate future generations of aspiring screenwriters with it.
This is Very True, however, there are very few individuals that have the mindset, Vision, and does what he is doing. He constantly believes that "Life Is Like Google, You Get Results When You Want and Look for It." He is one of the very few people who believes this. We can think positive thoughts and say prayers for him so that he might do great things and serve as an example to a large number of young people. He believes that if young people in our country, particularly young people like himself, can change, then so can our country.
In the end, he explains that "opportunities are like an OTPs of your life; if you didn't fix it on a perfect location in correct moment.... it will expire."
What's Your Reaction?