IF SOULITIDUTE HAS A DEFINATION THEN -DIMPLE VERMA IS THE NAME: A WOMEN ENTREPRENEUR IN ACTION
WHIZROBO was established initially as an EdTech company that offers training in future-oriented skills like AI, Robotics, and STEM. It not only provides a World-class learning environment to young Robotics but also established as an authorized Vendor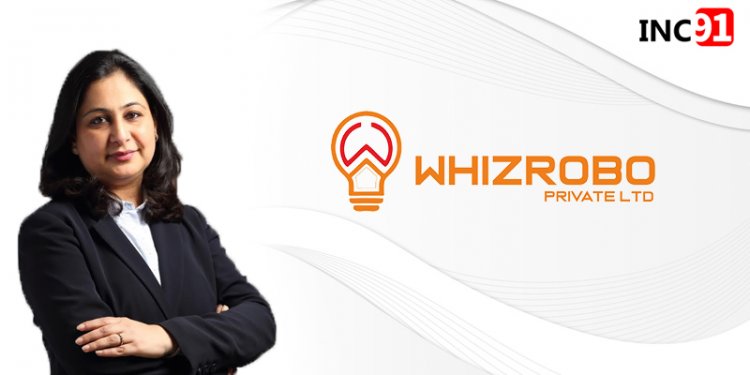 Entrepreneurs are the upcoming future of our economy. Their innovative minds, unconventional methods, and of course risk-bearing capacity have created a world where people started appreciating, encouraging, and becoming a part of this startup's journey.
Entrepreneurs are not just ideate, he/she believes in converting the idea into reality. Among these inspiring Entrepreneurs, we are here with a story of a young entrepreneur to share with you all.
This is the story of young entrepreneur Mrs. Dimple Verma, CEO and Co-founder of "WHIZROBO PRIVATE LIMITED". She is highly motivated optimistic and action-oriented. She is not just a business owner but she is the vision, leader, and revolution of WHIZROBO.
Her journey began when she was interested in Science and Technology in her childhood. She chose to empower herself with Quality education. Being aim - orientated, opportunity spotter, and passionate she opened doors of success and achievements in her life.
In 2016, Dimple Verma with her husband Mr. Naveen Verma founded WHIZROBO after detailed research and analysis in the field of Robotics. WHIZROBO was established initially as an EdTech company that offers training in future-oriented skills like AI, Robotics, and STEM. WHIZROBO'S objective is to transform the present education system by initiating STEM education through Robotics and imparting 21st-century skills.
Under the authority of Mrs. Dimple Verma, WHIZROBO has progressed immensely in the domain of Robotics. It not only provides a World-class learning environment to young Robotics but also established as an authorized Vendor to set up Atal Tinkering Labs in schools all over India. Due to WHIZROBO's great endeavor, it was also recognized on esteemed National and International platforms including the World Robotics Championship and India Book of Records.
WHIZROBO has never bounded itself to offering training to k-12 students, also engaged actively in offering STEM and Robotics kits, Competitions in schools, and organizing Robotics workshops.
Led by an energetic, creative, and self-confident lady this organization has not stopped achieving heights. As a part of its achievements, WHIZROBO also collaborated with Intel as Technology Providing Partner to set up AI labs in the schools of Punjab and Chandigarh. WHIZROBO was also awarded Gold in the education category by the respectable Finance Minister of Punjab.
Currently, WHIZROBO sets up robotics labs, clubs, organizes training sessions, workshops, olympiads, and competitions at the National and International level, and also offers Robotics kits. It offers products and services to both B2B and B2C segments. Robotics courses include STEM, Mechatronics, coding and programming, LOI, AI, APP development,3-D printing, and model Rockets.
Dimple Quotes, WHIZROBO USP is its age-appropriate customized robotics kits which are cost-effective and efficient also helps in practical learning of science and mathematics. It also assists in setting up Robotics labs and clubs for K-12 students in schools.
WHIZROBO has created an impact on over 20,000 national and international students by now and has established itself as a leading name in the Robotics Industry.
We are confident that under the guidance of Mrs. Dimple Verma and WHIZROBO'S devoting and professional team, the organization is going to expand, reach more students, help in enhancing their skills and prepare them for a better future.
Our best wishes are for you Mrs. Dimple and WHIZROBO'S Team!
What's Your Reaction?