Enrol in Digital Marketing Mentor Roohi Fida's Mentorship Programme to Achieve Financial Independence as a Freelancer.
Digital marketing is widely recognised as one of the most innovative and cost-effective methods of connecting a business with its customer base. Digital interactions are now a fundamental requirement for increasing consumer engagement and sales in today's world, where businesses are rushing into the virtual realm.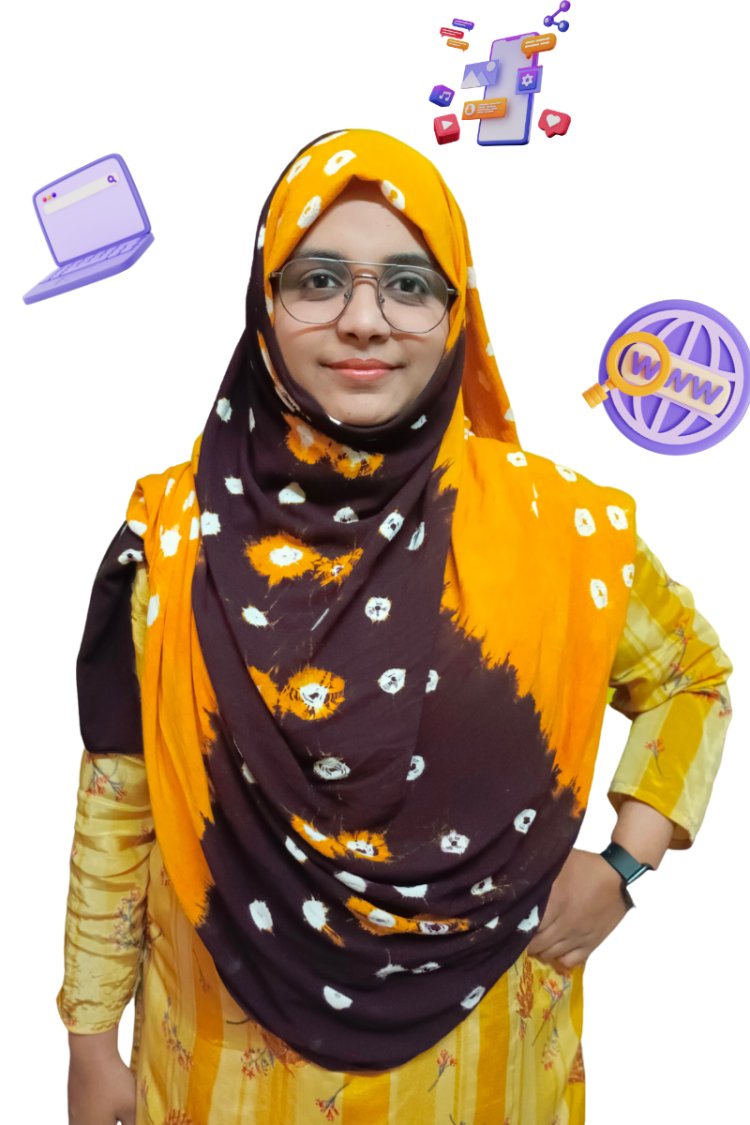 Digital marketing offers a full solution for companies, helping them to create their dominant online presence and boost their profitability, in addition to making day-to-day business operations run more smoothly. Instead than relying on more traditional ways of marketing, the process of digital marketing paves the way for generating effective marketing plans that are in line with the ongoing trend.
Roohi Fida is a mother, a freelance marketing coach, an entrepreneur, and a co-founder of Digital Clink, a digital marketing organisation with its headquarters in Bengaluru, Karnataka. She is 30 years old.
Roohi launched the firm with the intention of assisting businesses in increasing their number of leads and sales as well as assisting them in increasing their revenue by establishing a solid presence online.
Additionally, she is well-known for her mentorship programme called Digital Clink Academy. This is an intensive learning curriculum that lasts for twelve weeks and is designed to help prospective business owners begin their path as freelancers by teaching them high-demand marketing skills in a relatively short amount of time (only ninety days).
Even if they lacked any prior experience in the relevant field, she guided her students through the process of learning how to use high-paying talents so that they could launch successful careers as self-employed professionals making six figures or more. She has been able to aid business professionals in skyrocketing their sales and making money on the Internet by implementing tactics that have been proven effective thanks to her keen business sense and her passion to her work, which have been the driving forces behind her success.
Roohi, a young woman who is successful in the digital entrepreneurship space, claims that her aspiration to achieve greatness in life inspired her to continue her study even though she got married at the tender age of nineteen in 2012. Roohi was also blessed with a daughter around the same time, and it wasn't until 2014 that she decided to participate in a degree programme leading to a professional designation. Roohi's decision to pursue a degree in pharmacy in 2014 came as a result of the advice given to her by her husband. Despite the fact that she was already a mother and a married lady, she managed to finish at the top of her class. She is a mother of four, and she is certain in her belief that having children or other family members does not make it more difficult to engage in professional responsibilities; rather, it is the mindset that decides the quality of the work.
In addition, Roohi asserts that in order to reach the point where one is financially independent, it is not necessary to obtain pricey degrees or credentials; rather, what is required is the acquisition of the abilities necessary to be successful. In addition to this, Roohi is of the opinion that if a person is sincerely determined, then the entire universe will make a way for them to achieve unending development. She remembers that when the epidemic struck, her husband's offline business was greatly impacted and eventually came to a complete halt as a result. During this challenging time, Roohi came to the conclusion that it was important for her to develop skills related to digital marketing and enrolled herself in an online course.
After this, she launched her own freelancing firm and, after a relatively short period of time spanning just two years, she started making a six-figure salary all by herself. Roohi is proud to say that despite the fact that she does not have a physical set-up or office, she has worked with several clients from both India and other countries and has established a benchmark in this industry.
Aside from this, Roohi is of the belief that her fervour for instructing and vision of beginning a coaching programme found shape in the form of her mentorship programme, which became a success despite the fact that no money was spent on advertisements. Her ability to work from the convenience of her own home while simultaneously making a difference in the lives of people coming from a variety of backgrounds, such as entrepreneurs, engineers, stay-at-home moms, recent college grads, and students, has gone a long way.
At the moment, Roohi is still working as a freelancer, and she consistently provides exceptional outcomes for each of her customers. She also has a track record of maintaining clients for longer than a year by assisting them in achieving remarkable accomplishments, and she maintains this record. Her story is an incredible motivation for many of other women who long for the day when they can live their lives without worrying about money and when they have made a reputation for themselves.
Watch the "Life-Changing Webinar" and apply for the "one-on-one Breeakthrough Strategy session" with Roohi Fida if you want to master these high-paying talents and get started on your own freelancing journey. If you are interested in doing either of these things.
Please click the link below to watch the free webinar, which will provide you with additional details:
What's Your Reaction?