Earthborn Foils is a premium food packaging manufacturer.
Director's Introduction - Gurwant Singh and Amandeep Singh Wadhwa, together the directors of Earthborn Universal Pvt Ltd, have propelled their food packaging company to new heights with their excellent customer service and strategic marketing. Customers know they will receive unparalleled quality when they purchase from Earthborn Foils as Gurwant and Amandeep take great pride in leading the development of marketing strategies that ensure quality standards are met across all departments. Management working with their teams is utilized to drive business excellence and increase sales during periods of growth. Such an approach has allowed Earthborn Foils to rapidly expand, with the company becoming a leader in the business of Premium Food Packaging.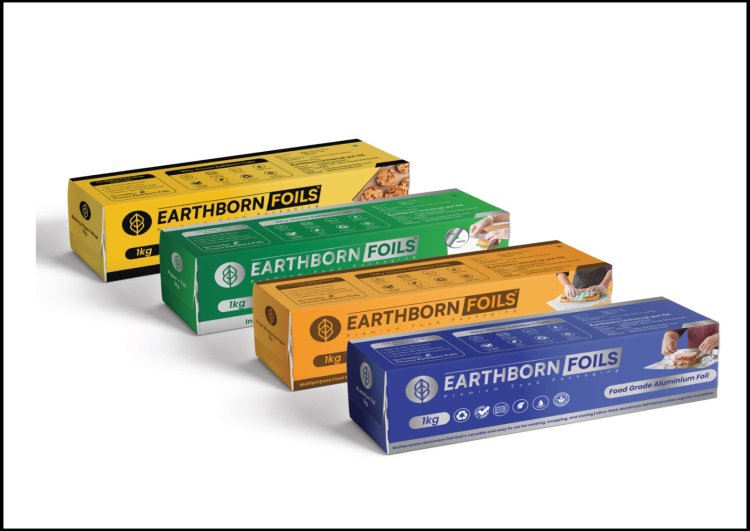 Earthborn Universal Pvt Ltd is a food packaging manufacturing company that is well known for producing high-quality products that offer natural and healthy solutions for everyday needs in the kitchen. The company's name comes from the company's initials, which stand for "Earthborn Universal Private Limited." Its extensive catalogue of paper and aluminium foil products, which includes Food Wrapping Paper, Baking Paper Wrap, Paper + Foil, and Aluminum Foil, amongst other things, encourages consumers to adhere to proper hygiene standards. These products not only protect your food from any pathogens that may otherwise contaminate it, but they also help keep meals more tasty by sealing in all of the nutrients during the cooking process. This helps meals stay more flavorful for longer. When searching for methods that are both safe and delicious to use to prepare meals, Earthborn Foils are an excellent option to consider due to the combination of these aspects. The paper foil is ideal for use in wrapping food since it is extremely robust and offers superior protection against the warmth and moisture that may be present in the environment. On the other hand, aluminium foil is resistant to grease, moisture, and heat, which makes it an excellent choice for cooking methods such as grilling or baking. If you use products from Earthborn Foils, you can be sure that your food will continue to be safe and wholesome even after it has been properly cooked or stored. Earthborn Foils are an important commodity that should be present in every kitchen.
What's Your Reaction?