Bano Doctor: Your Trusted Companion for Stress-Free Medical Admissions .
Bano Doctor, a pioneering medical admission consultancy, is celebrating its successful journey in the sector since its establishment in 2015. Led by its visionary CEO and founder, Saurabh Kumar, the company has played a crucial role in facilitating over 1000 successful medical course admissions for aspirants across various disciplines.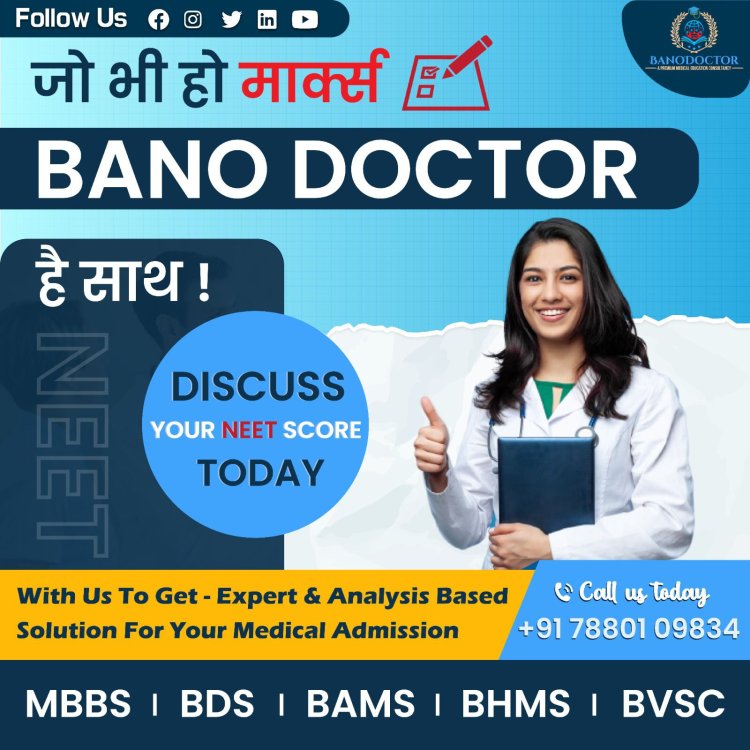 Bano Doctor specializes in providing comprehensive admission services for a wide array of medical courses, including MD MS, MBBS, BAMS, BDS, BNYS, BUMS, BVSC, BHMS, DM MCH, CPS FCPS, and Nursing admissions. With a commitment to excellence, Bano Doctor has earned a reputation as one of the leading medical admission consultancies in the country, offering professional and reliable assistance to its valued clients.
Saurabh Kumar, the CEO, and founder of Bano Doctor, embarked on an inspiring journey ten years ago when he envisioned a consultancy that would simplify the complex medical admission process for aspiring students. With a passion for education and a drive to make a positive impact on the lives of future medical professionals, Saurabh Kumar established Bano Doctor in 2015.
Bano Doctor stands out in the industry for its commitment to providing personalized services tailored to meet each client's specific needs. The team of highly qualified and experienced professionals at Bano Doctor understands the intricacies of the medical admission process, ensuring that aspiring students receive the best possible advice and support throughout their journey.
The consultancy's extensive network of contacts in the medical field further empowers students with invaluable insights and guidance, ensuring that they make informed decisions about their educational pursuits. Bano Doctor's dedication to offering top-notch customer service and its status as a trusted partner of leading medical institutions have cemented its position as an industry leader.
Bano Doctor takes pride in its commitment to ensuring that the medical admission experience for its clients is stress-free and successful. Leveraging the latest technology and college mapping techniques, the consultancy guarantees the best possible outcomes and offers a range of packages to suit individual needs.
Aspiring medical students can learn more about Bano Doctor's services and success stories by visiting their official website at https://banodoctor.com/. The website also provides links to Bano Doctor's social media profiles, where they regularly update their followers with valuable insights and information.
Bano Doctor, under the leadership of CEO Saurabh Kumar, has excelled as a trusted medical admission consultancy since its establishment in 2015. With an unparalleled commitment to excellence, personalized services, and a vast network of contacts, the consultancy continues to pave the way for aspiring medical professionals, guiding them toward a successful and fulfilling future.
What's Your Reaction?