Ayurveda Yogashram Expands Presence with New Ludhiana Branch .
Ayurveda Yogashram Remedies Private Limited, a prominent name in the field of Ayurveda, is excited to announce the successful launch of its newest branch in Ludhiana. This expansion is a response to the growing demand for authentic Ayurvedic treatments and comprehensive wellness solutions. The Ludhiana branch is now open and operational, upholding Ayurveda Yogashram's commitment to patient well-being, quality offerings, and world-class Ayurvedic products and services.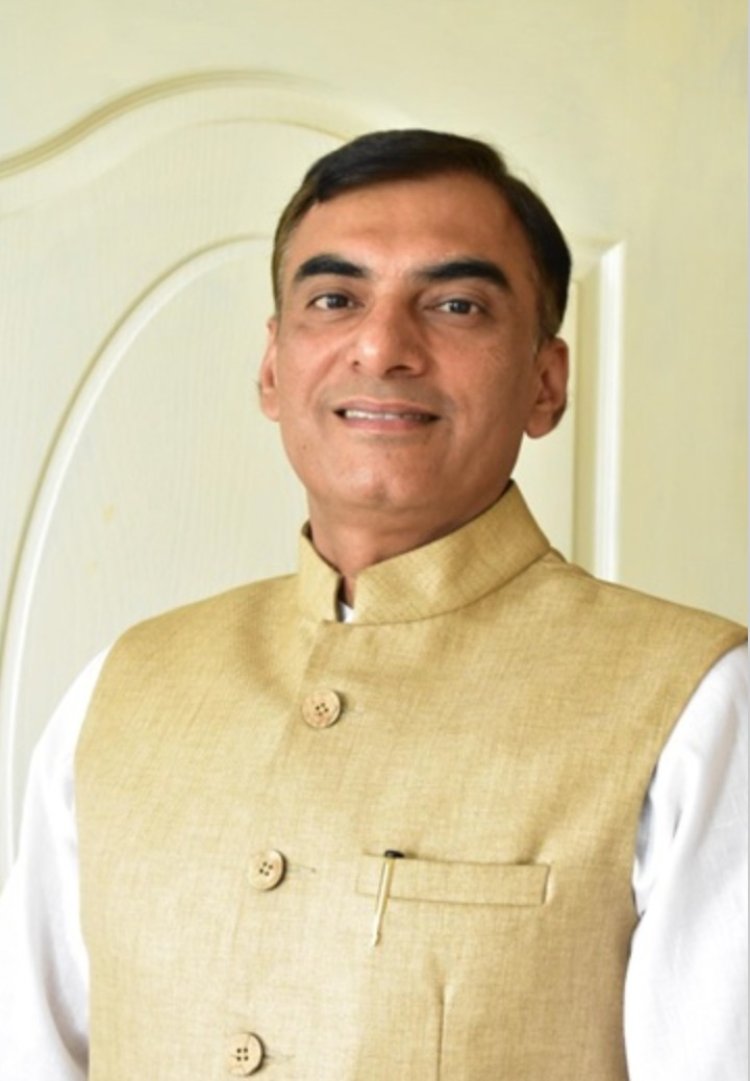 The newly established center offers a diverse range of meticulously curated Ayurvedic therapies, consultations, yoga classes, and healthy diet programs. Each treatment is tailored to individual needs, providing a personalized approach to health and well-being. The certified doctors and experienced Ayurvedic practitioners at Ayurveda Yogashram ensure personalized care and effective treatments for individuals seeking natural healthcare solutions.
Dr. Naveen Arya, founder of Ayurveda Yogashram, expressed his dedication to patient welfare, saying, "Our focus has always been on the well-being of our patients, driven by our background as doctors. We prioritize the quality of our offerings over business gimmicks. Our aim is to serve humanity by providing world-class products and services."
With the successful launch of the Ludhiana branch, Ayurveda Yogashram is poised for further growth and expansion. The company envisions establishing 100 Ayurvedic clinics across India within the next two years starting from Jalandhar which will soon be launched. These centers will offer a wide range of services, including experienced Ayurvedic practitioners, authentic Ayurvedic treatments, healthy dietary guidance, and yoga practices. Ayurveda Yogashram is dedicated to spreading the benefits of Ayurveda, healthy diets, and yoga to a larger audience, aiming to make a positive impact on more people's lives.
The Ludhiana branch, led by Dr. Jasmeen Kaur Saini, franchise holder, has already attended to 172 patients seeking relief from chronic conditions such as diabetes, kidney and liver issues, arthritis, and stress. This immediate response underscores Ayurveda Yogashram's impact on health and well-being in the community.
Ayurveda Yogashram's vision is to extend its reach and promote the benefits of Ayurveda, healthy diets, and yoga to more individuals. This dedication to holistic well-being positions the company for substantial growth and meaningful contributions in the years ahead.
About Ayurveda Yogashram:
Founded in 1996 by Dr. Naveen Arya and Dr. Anju Arya, Ayurveda Yogashram began with a commitment to patient well-being. Over the years, it has grown into a leading provider of Ayurvedic products and services. With its main center located in Gurgaon & Amritsar, Ayurveda Yogashram has been successfully catering to the health needs of its patrons. The brand offers a diverse portfolio of 104 Ayurvedic products, including herbal extracts, minerals, classical remedies, and gold-based formulations. This commitment to quality has garnered trust and loyalty from customers worldwide, with a loyal customer base constituting 60% of their revenue.
What's Your Reaction?