"PRANAV CHOUDHARY'S BLUE PANDA LABS PROVIDES AN END-TO-END ANSWER FOR THE MOTION PICTURE AND ADVERTISEMENT INDUSTRIES"
The cinema and advertising sectors are both highly competitive employment marketplaces, making them two of the most popular career paths in the world today. Individuals of all ages are exerting a great deal of work in the hopes of earning a name for themselves in the television and film industries and acquiring the associated money and celebrity. It is now lot easier for businesses and professionals to reach their target audience, which makes it much easier for them to generate leads and convert those leads into consumers.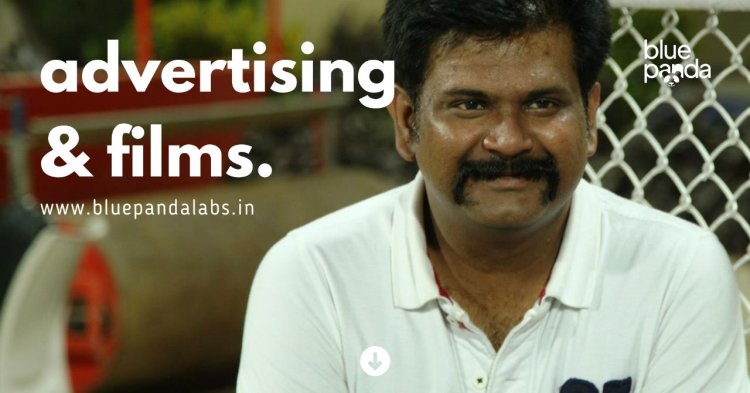 Acting, on the other hand, is only one facet of the entertainment industry; there are many other aspects as well. Individuals are able to establish a reputation for themselves and exhibit their abilities in a wide range of other contexts, and these other settings give a wealth of opportunity for them to do so. Pranav Choudhary is a digital marketer and creative film maker who has made a name for himself in India's film and advertisement making field. He has also established himself as an industry leader. He is one of the names who has made a name for himself through the years. Not just in India, but also in other parts of the world, he is aiding individuals and businesses in their quest to make a substantial difference through the advertising agency he founded called Blue Panda Labs and the production company he founded called Rebel Pictures.
The first thing that Pranav did to launch his career in the industry was to get a job as an assistant director and casting associate. Following that, he was able to secure a position as an apprentice with a reputable production firm known as Equinox Films. When he was there, he refined his talents and became adept in filming, post-production, and other activities linked to the film industry. Soon after, he won worldwide appreciation for his direction work, which resulted in further offers to lead succeeding film projects being presented to him. After finishing his work on the feature film "Chain Kuli Ki Main Kuli," on which he also worked during pre-production and post-production, he became more well-known after completing his duties on the film.
After working in the advertising business for more than 18 years, during which time he held positions at famous advertising agencies such as McCann Worldgroup and Havas Worldwide, Pranav was able to set the basis for the creation of his own advertising brand, Blue Panda Laboratories. In addition to that, he schooled himself in digital marketing in order to run his agency and promote Blue Panda Labs. This was done so that he could promote Blue Panda Laboratories. He has worked along with businesses headquartered in France as well as businesses situated in Europe, and he is now in talks about increasing his work in those areas of the world.
In addition to giving services for advertisement, film production, brand promotions, event promotions, CGI animation, VFX, sound engineering, and storyboards, Pranav also offers services for website construction, search engine optimization (SEO), digital marketing, and lead generation. In January of this year, he organised a successful event for a prominent school in Delhi, which was a factor in his success and led to him gaining recognition and a reputation in the community.
Pranav is in a class of his own because of the exceptional leadership and management qualities he possesses, which have set him apart from others in the industry. As a consequence of his versatility and desire to accommodate the varied requirements of his clients, they now represent a greater number of leads and consumers. He has a significant interest in the development of commercials as well as films, and he is always prepared to take risks in order to reach the professional goals that he has set for himself.
Pranav has been able to deliver outstanding outcomes to his clients as a direct result of the breadth and depth of his expertise. He is a shining example of the uncommon ability to combine creative and imaginative vision with the ability to tell a tale and competent work, which is a combination that does not appear very often. His firm, Blue Panda Laboratories, is involved in a wide range of businesses, including digital advertising, film production, post production, computer graphics animation, visual effects, sound engineering, storyboarding, event management, and digital public relations.
Due of his unwavering commitment to delivering outstanding customer service, he is able to cultivate beneficial connections with his patrons, which in turn leads to the acquisition of additional business from those patrons. If you are willing to put in one hundred percent of your effort into your work and have the foresight to work with other people, there is a possibility that you will be successful in any sort of business. The ability to properly manage resources and the capacity to effectively lead people are two of the most significant qualities that can contribute to your success. Pranav Choudhary is respected in the film and advertising sectors as a legendary character who symbolises what can be accomplished through constant work and unshakable devotion. He is regarded as an example of what can be achieved with unwavering commitment.
Links associated with brand.
What's Your Reaction?